Why I Love Wandering In Downtown Victoria, British Columbia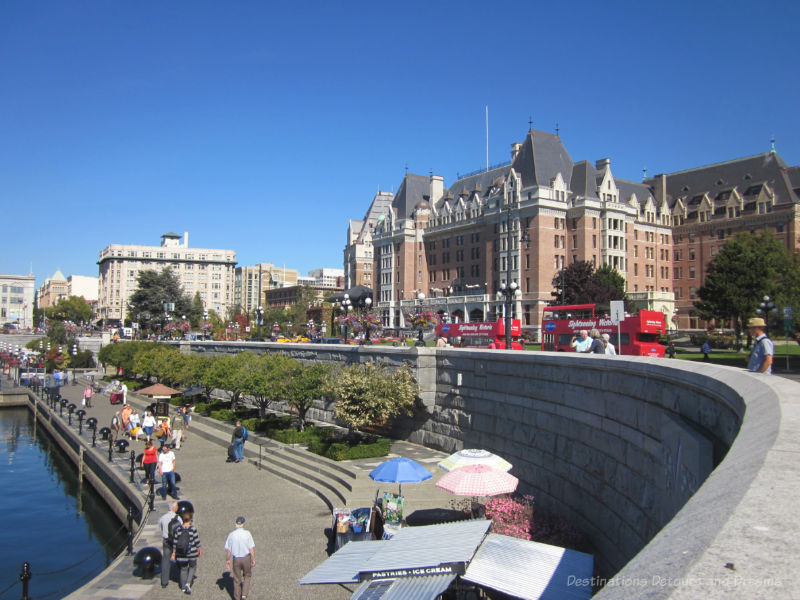 Ways to enjoy the scenic downtown area of Victoria, British Columbia, Canada
Every time I visit Victoria, British Columbia, Canada, I like to spend time wandering through its downtown. Bordering the scenic Inner Harbour, the beautifully landscaped downtown contains historic landmarks, heritage buildings, modern shops, pubs, and restaurants.
Victoria is a cruise stop in summer months. It is a popular destination for tourists coming by land, sea, or air. This year, with the pandemic, no cruise ships have docked, and few tourists have walked the city streets. Hopefully, businesses will be able to survive to ensure a vibrant downtown for both locals and for tourists when they can return. The photos in this post were taken over several past visits to the city. I hope to be able to visit the city again soon.
Inner Harbour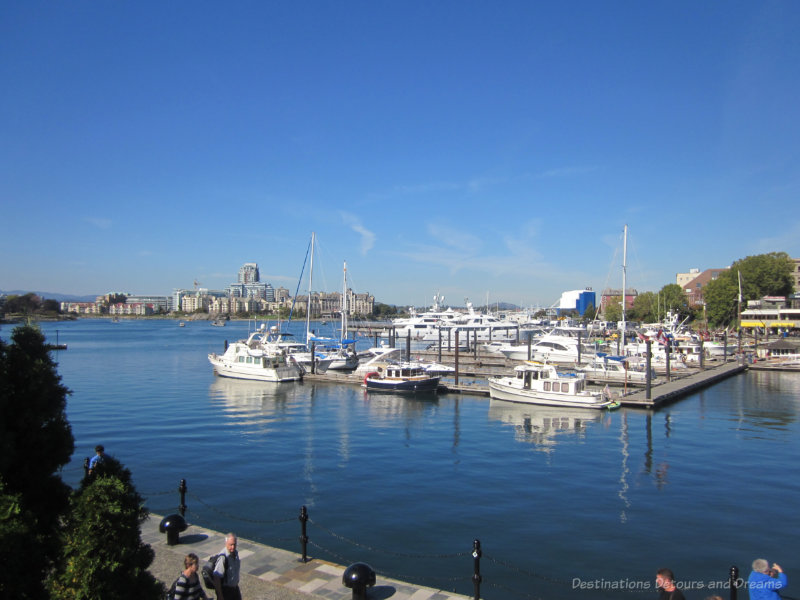 The view of and walkways along the Inner Harbour are a large part of downtown Victoria's appeal. This may be one of the most beautiful harbours in the world.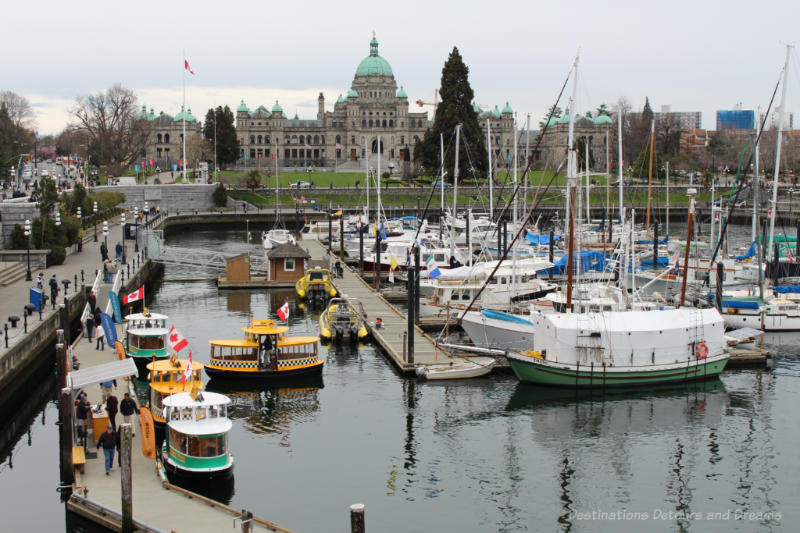 Watching the activity in the harbour, either during a leisurely stroll or while stopping to sit for a while, is a pleasant way to spend time. Recreational vessels and small cruise ships moor in the Inner Harbour. Whale watching and ecotours take off from here. Float planes land and take off. Water taxis make short hops among several stops along the harbour.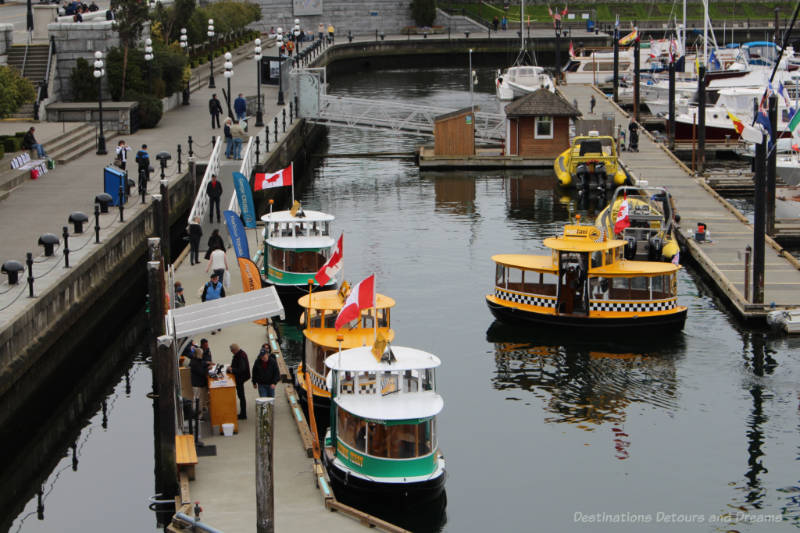 The colourful Victoria Harbour Ferry boats are fun to watch. The tiny boats are called happy boats by the company that runs them. They are also known as "pickle boats" because of their shape. The water taxis are bright yellow. Victoria Harbour Ferries also offers 45-minute harbour tours on green "happy boats." The happy boats perform a water ballet on select days between May and September. You can see and read more about this ballet in my post Victoria Harbour Water Ballet.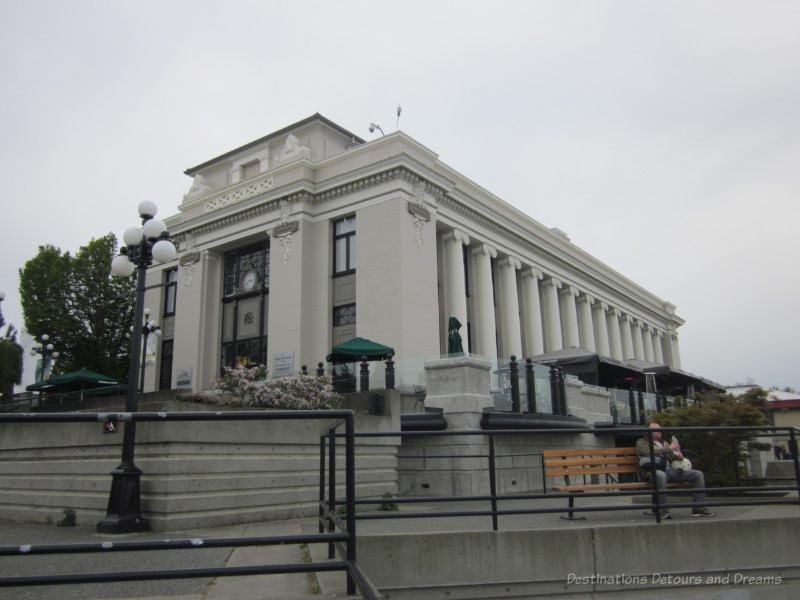 A dedicated pedestrian walkway along the lower causeway is a perfect spot from which to watch the activity in the harbour. The public space also hosts festivals, shows, street performers, and markets.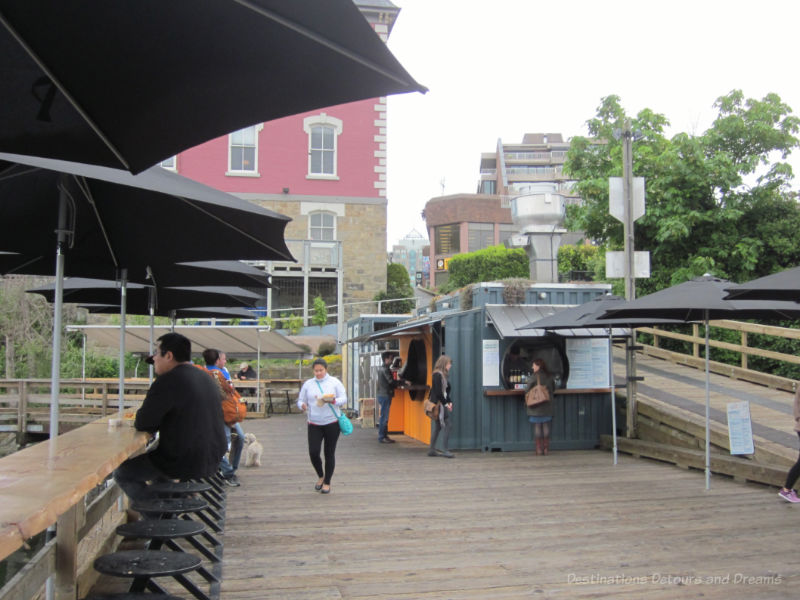 Heritage Buildings
The view looking out over the harbour is lovely, but so is the view of the city looking in from the harbour. The harbour is located across from the iconic Empress Hotel and next to the British Columbia Parliament Buildings. Both buildings opened in 1890 with construction led by Francis Rattenbury. Other historical buildings line Victoria's downtown core.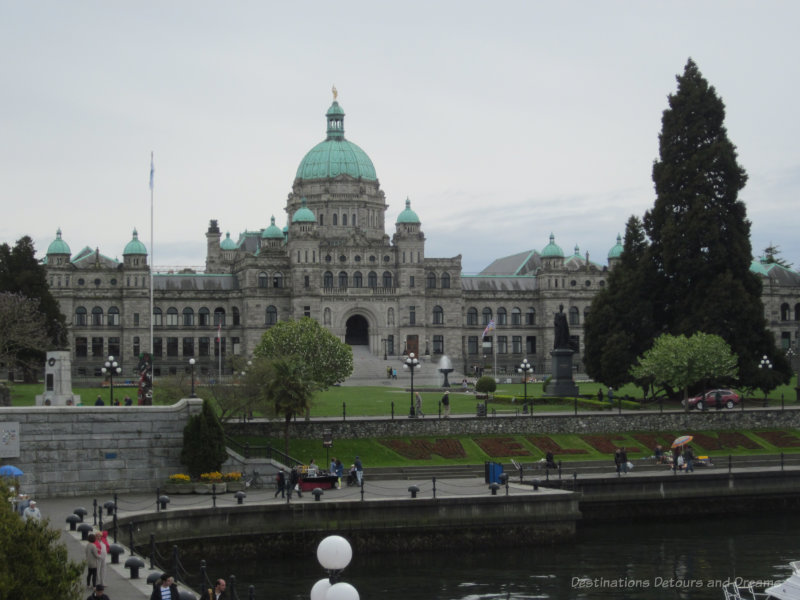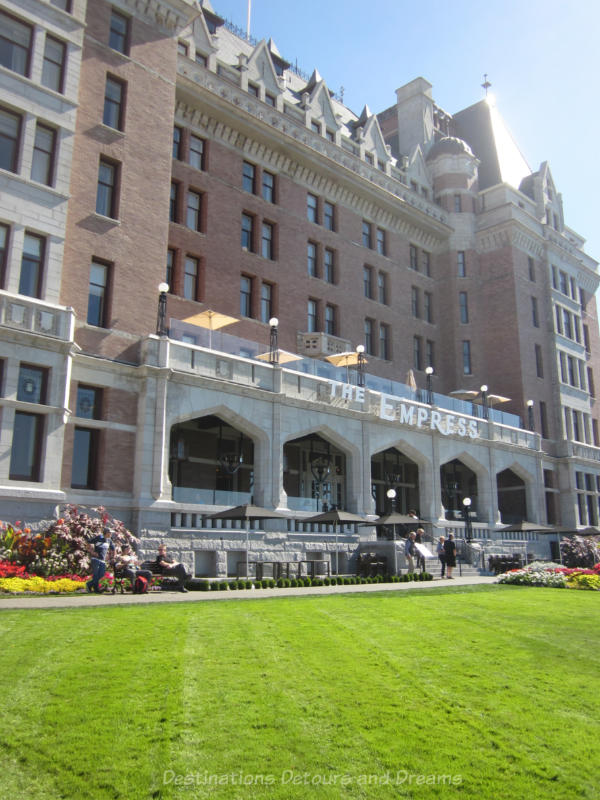 Victoria, built on the traditional territory of the Lekwungen People, is Western Canada's second oldest city. It was founded as a trading post by the Hudson's Bay Company in 1843. When gold was discovered on the British Columbia mainland in 1858, Victoria boomed as it served as ocean port, supply base, and outfitting centre for miners headed to the Fraser Canyon. Victoria was established as a city in 1862.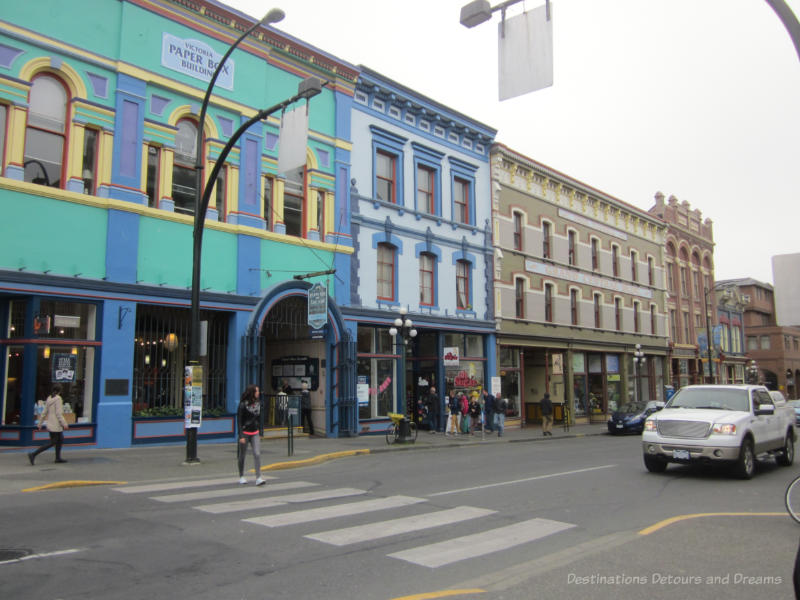 Old Town Victoria contains a collection of commercial heritage buildings constructed between the 1860s and 1890s. The buildings today contain offices, shops, restaurants, and galleries.
Shops And Markets
Walk the streets and alleys of downtown Victoria and you'll find a diversity of shops for browsing or for serious shopping. There are a number of the typical souvenir shops, but there are also unique clothing stores, houseware boutiques, toy shops, and galleries selling fine art, jewelry, artisan crafts, and indigenous art. There are restaurants, pubs, and coffee shops to stop at for refreshment.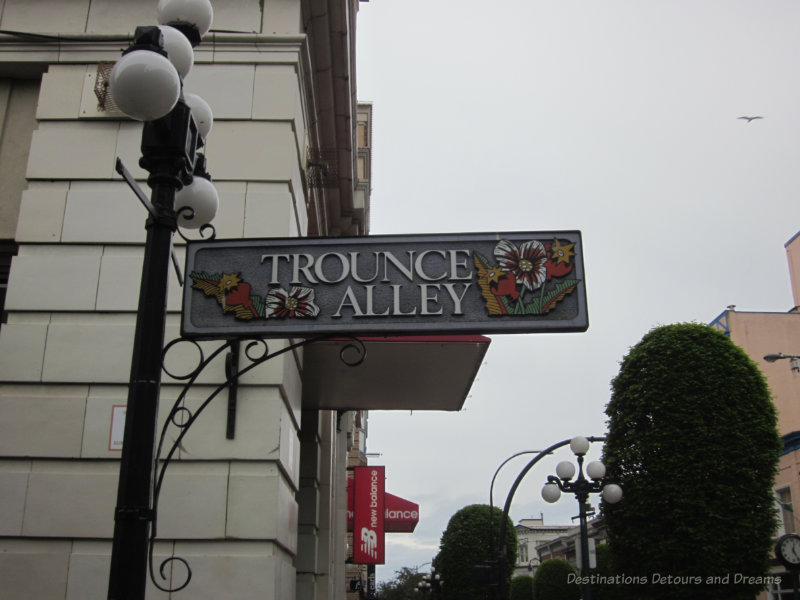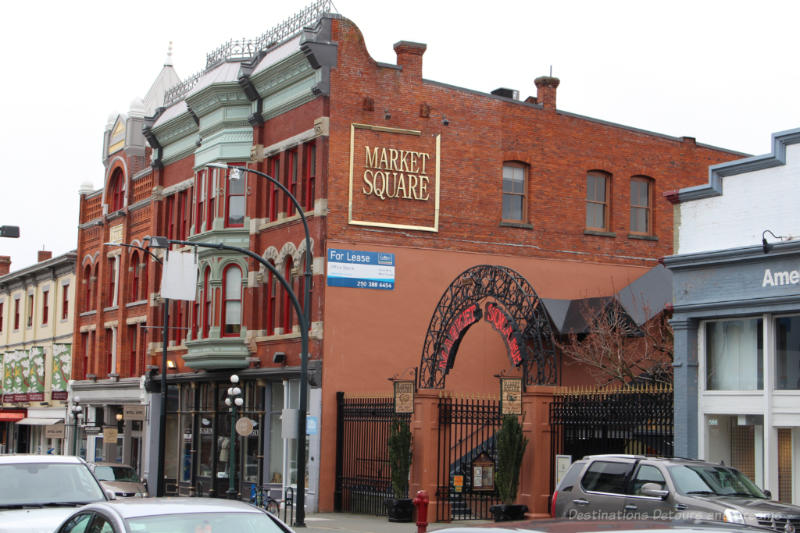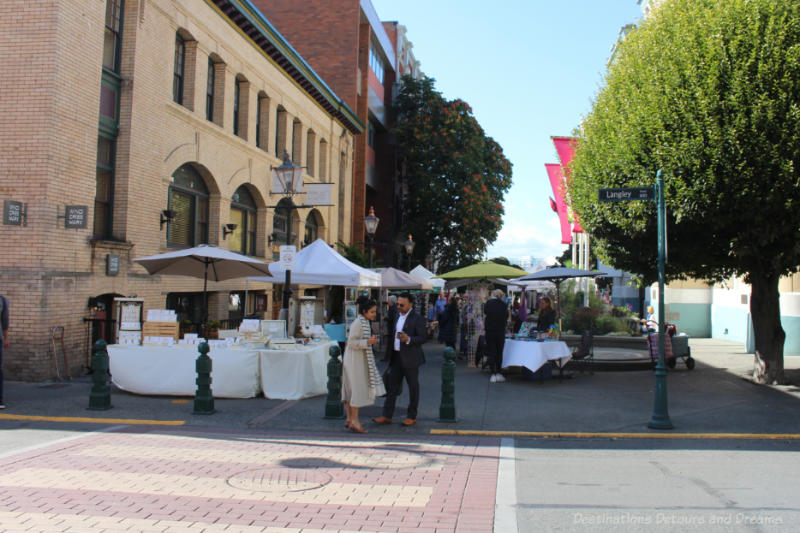 Government Street is lined with brand-name and one-of-a-kind shops. It is also one of the streets bordering the multi-level Bay Centre shopping mall.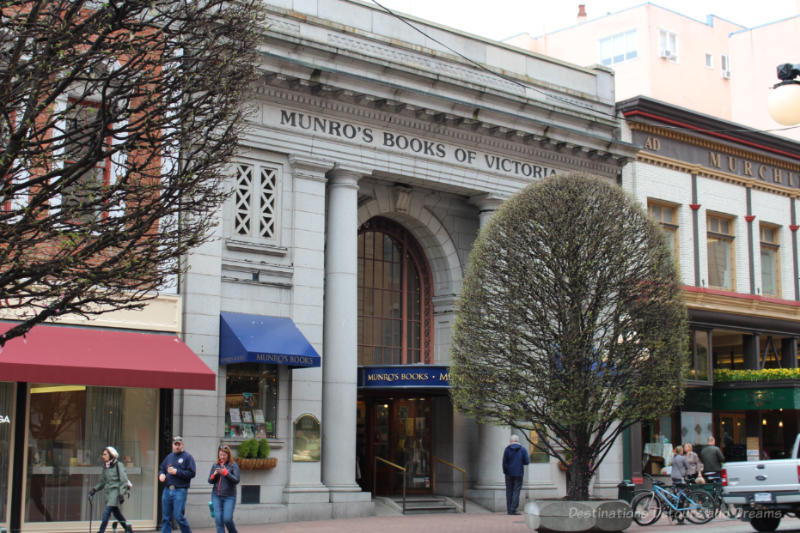 Munro's Books on the other side of Government Street from the Bay Centre is a favourite of mine. The store was founded in 1963 by Jim Munro and his first wife Alice, renowned Canadian short story writer and 2013 recipient of the Nobel Prize in Literature. The store, originally on Yates Street, relocated to Fort Street in 1979, and then to its current location in 1984. In 2014 Jim retired and passed ownership of the store to four long-term staff members. Jim died in 2016.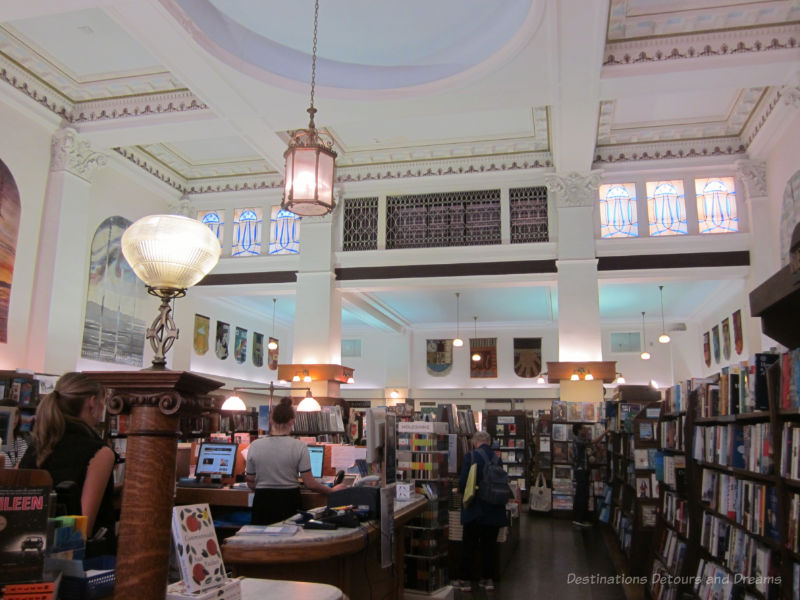 Next door to Munro Books is Murchie's Tea & Coffee. Murchie's has been importing and blending tea since 1984. Murchie's has 130 varieties of tea and 25 coffee roasts you can buy to brew at home or sip in the store along with a sandwich, salad, or sweet treat, perhaps while reading the book bought at Munro Books.
Landscaping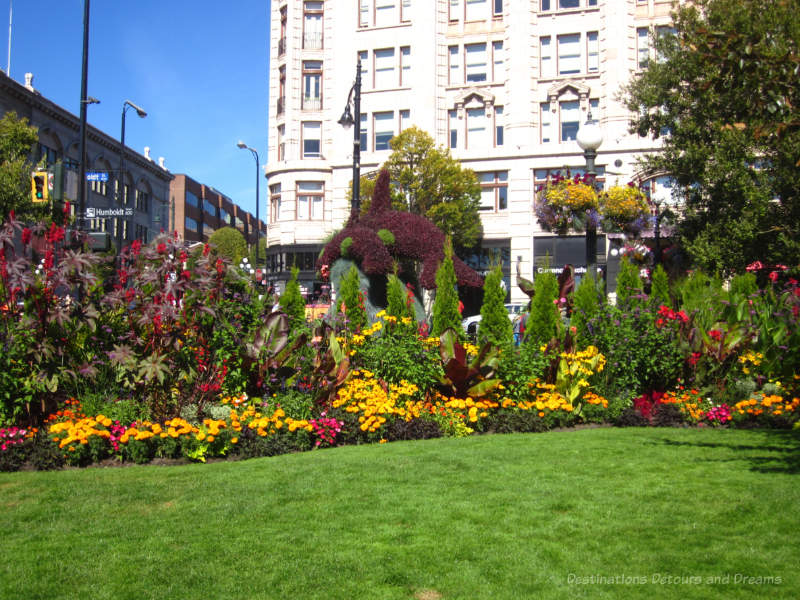 Victoria is sometimes called the City of Gardens. There are several formal gardens to visit. Public spaces are beautifully landscaped with plants and sculptures. Many private yards look like gardens. It's almost as if a green thumb is a prerequisite to living here.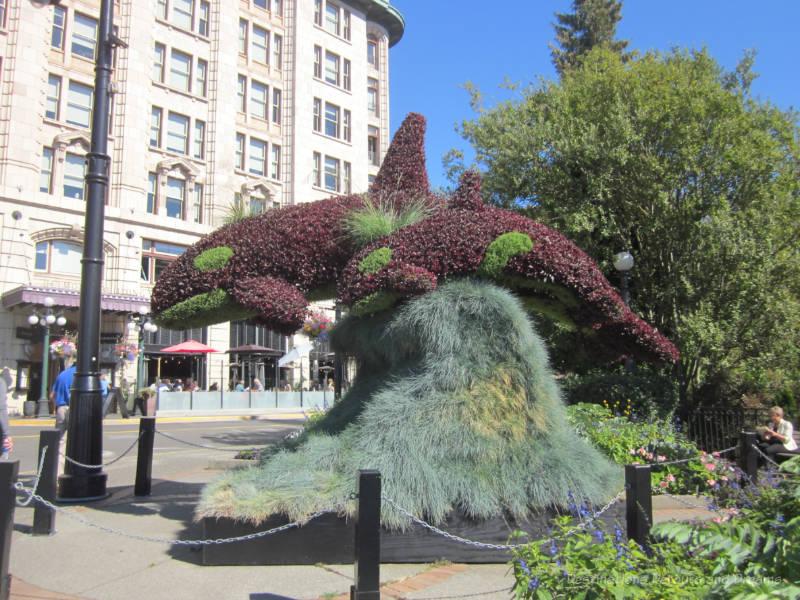 The Surfacing display, otherwise known as "the orcas", features a mother and baby orca riding a wave. The horticultural display has sat on the southeast corner of Humboldt and Government Streets since 2010. It is a temporary, seasonal installation. Each fall, it is transported back to the Beacon Hill Park nursery to winter in a greenhouse.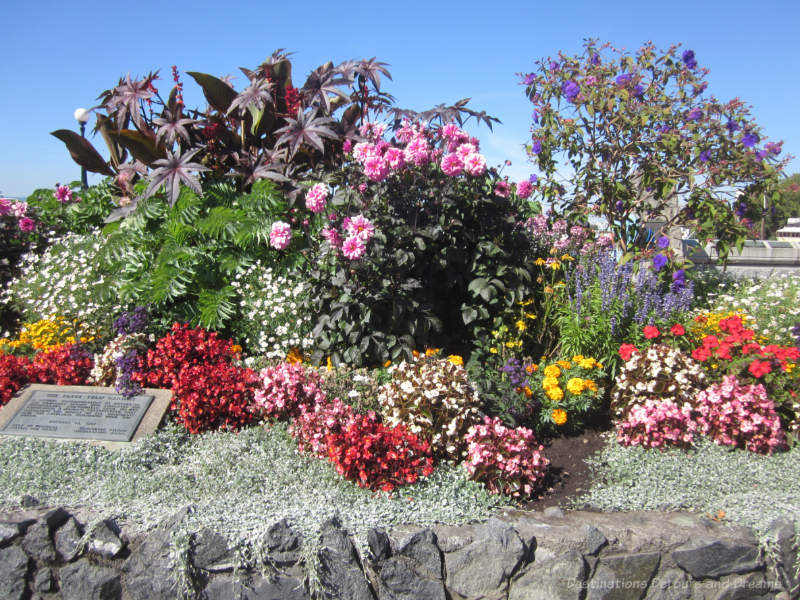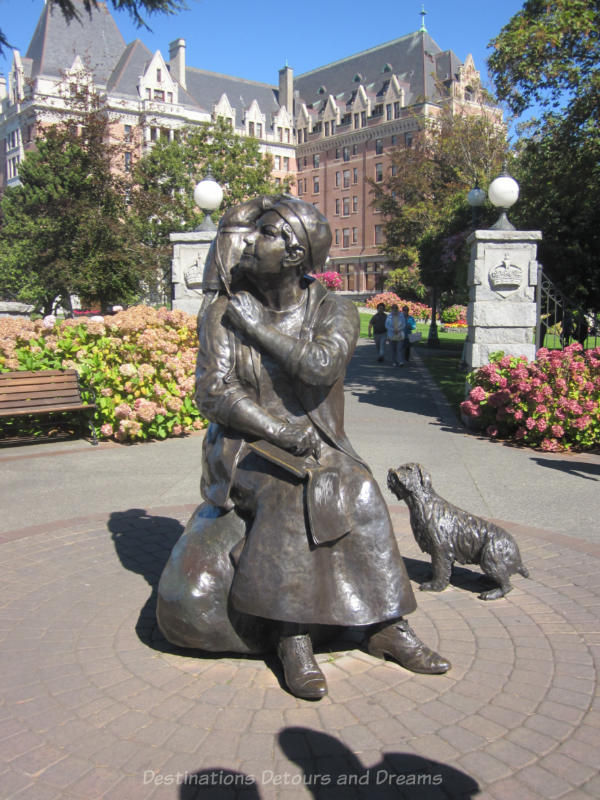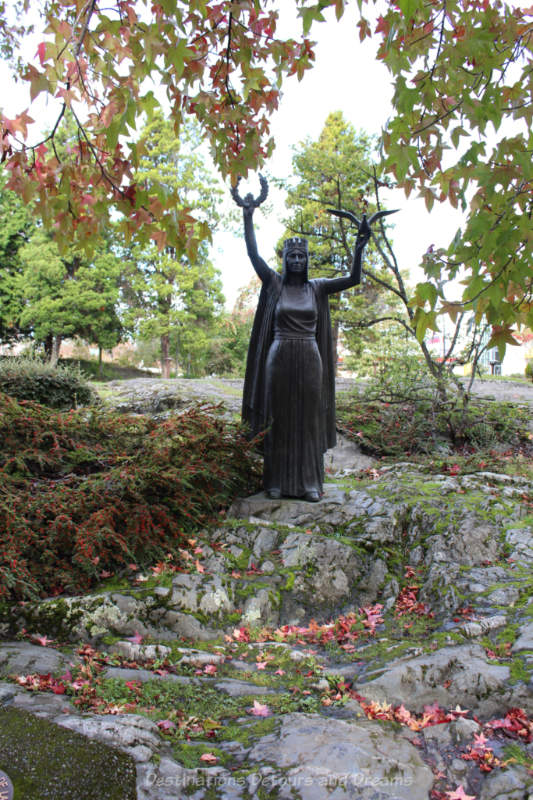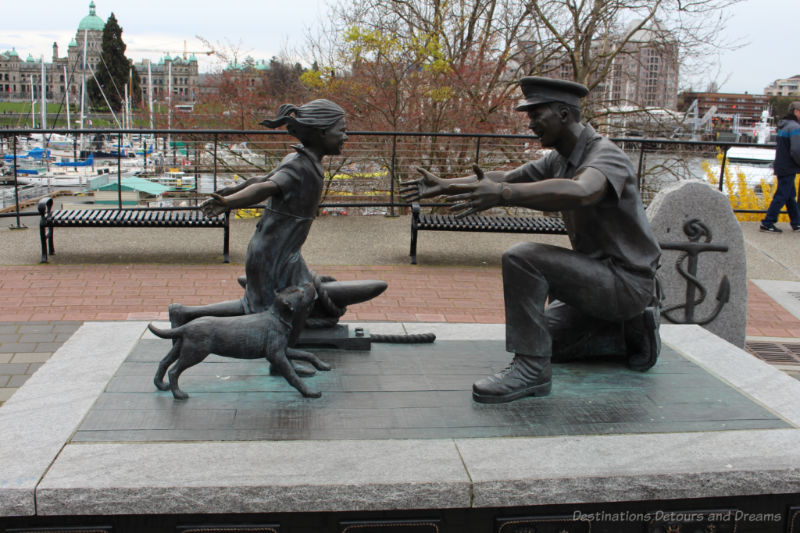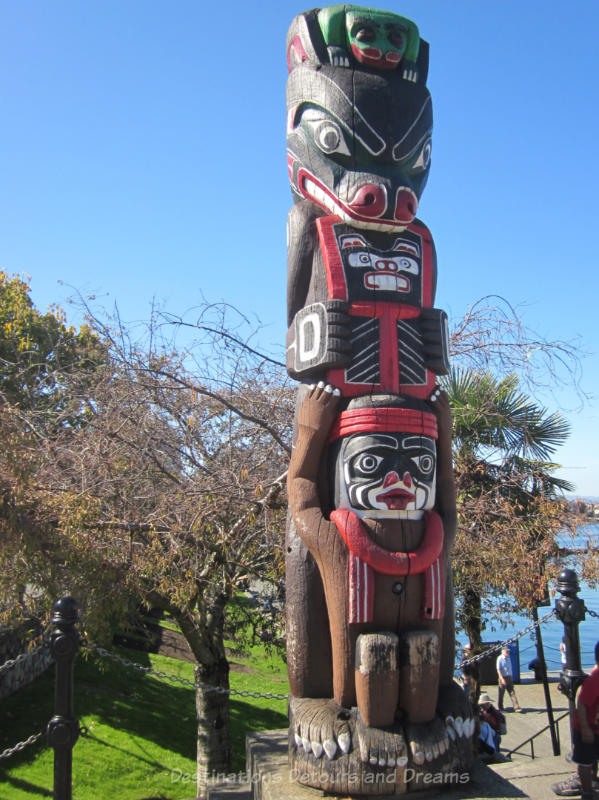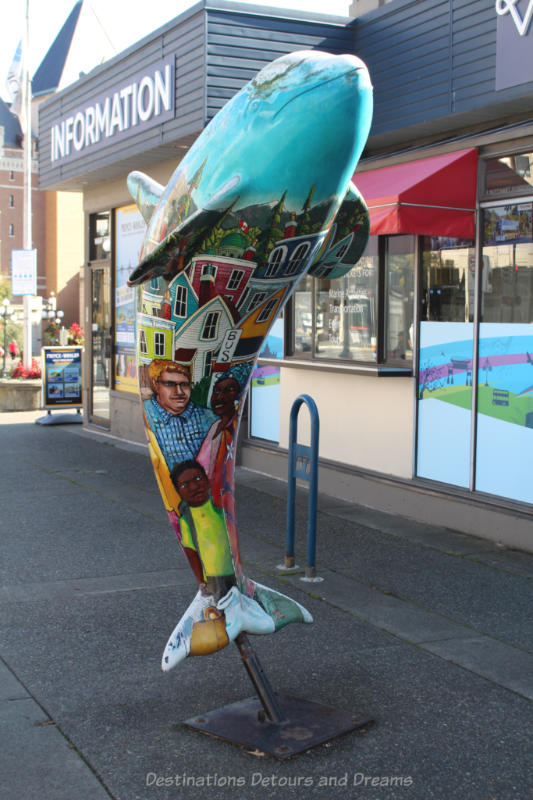 Attractions Within Walking Distance
There are a number of attractions within the downtown core including the Royal BC Museum and tours of the Parliament Buildings. You can enjoy afternoon tea at the Empress Hotel or the historic Pendray Tea House. Other attractions, such as Beacon Hill Park, the colourful Fisherman's Wharf, and the oldest Chinatown in Canada are within walking distance.
Whether heading to somewhere specific or just ambling haphazardly through the streets, Victoria's downtown is a scenic and interesting place.
Never miss a story. Sign up for Destinations Detours and Dreams free monthly e-newsletter and receive behind-the-scenes information and sneak peaks ahead.
PIN IT