Victoria Fisherman's Wharf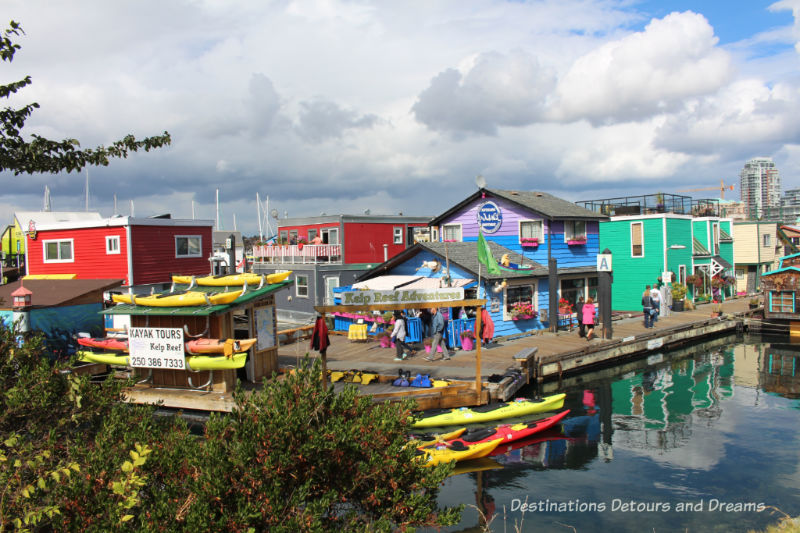 A colourful area of food kiosks, unique shops, fresh seafood, sea life,
and float homes in Victoria, British Columbia
Victoria, British Columbia on Canada's West Coast is not a particularly large city, but it has an abundance of enchanting locations, from popular tourist sites in the Inner Harbour to small out-of-the-way spots in local neighburhoods. One of my favourite areas is Fisherman's Wharf.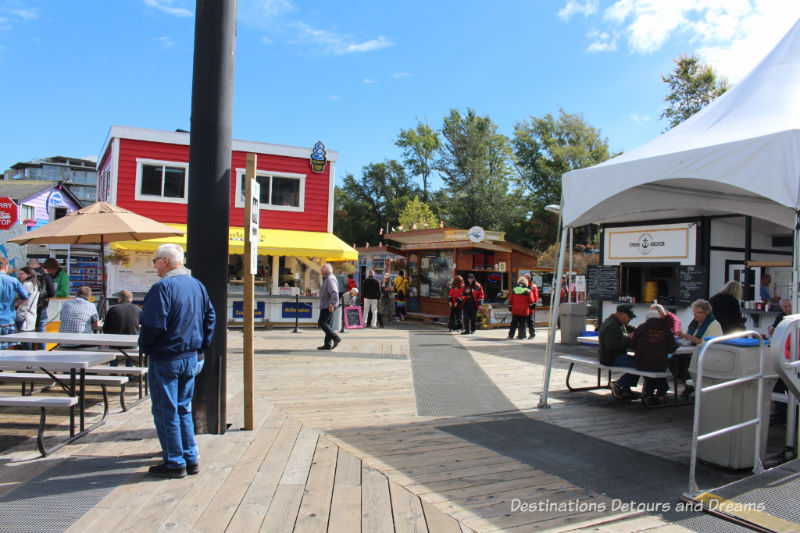 The area contains food kiosks, featuring fresh seafood as well as other food, and a handful of unique shops. The docks are the starting point for whale watching ships and kayak adventures. Fishing boats dock to unload their catch. Some sell their fresh fish directly from the boat. Otters and other sea life play in the waters. The eastern end of the Wharf is home to a community of colourful float homes.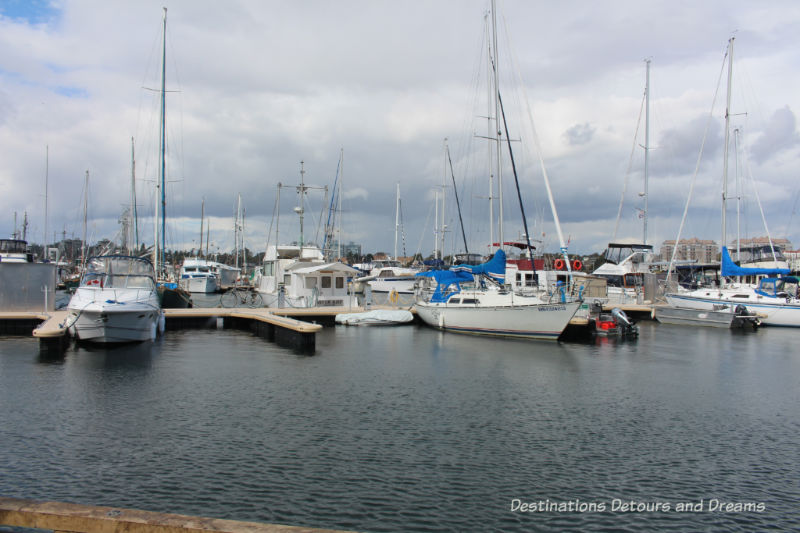 Coast Salish First Nations traditionally harvested shellfish on the mud flats of the bay. In 1859, Robert Laing built a shipyard here. For a number of years, the area was home to fur-sealing vessels. The shipyard closed soon after Robert Laing's son Andrew died in 1897. The landside of the bay became overgrown. Float home dwellers and small fishing boats used the waterside.
In 1947, the federal government built the Fisherman's Wharf facility for larger fishing vessels. For the next forty years or so, salmon fishing boats were tied up two or three abreast during the off-season. Over the years, the fishing fleet shrank and more dock space was used for dwellings.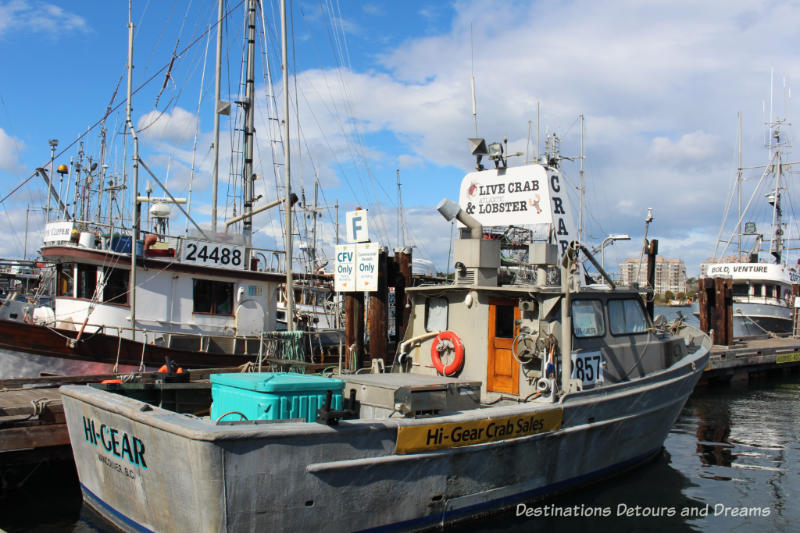 Although in lesser numbers and with smaller operations than fifty years ago, fishermen remain an important part of the Wharf, which harbours salmon trollers, tuna boats, and small crab and prawn fleets.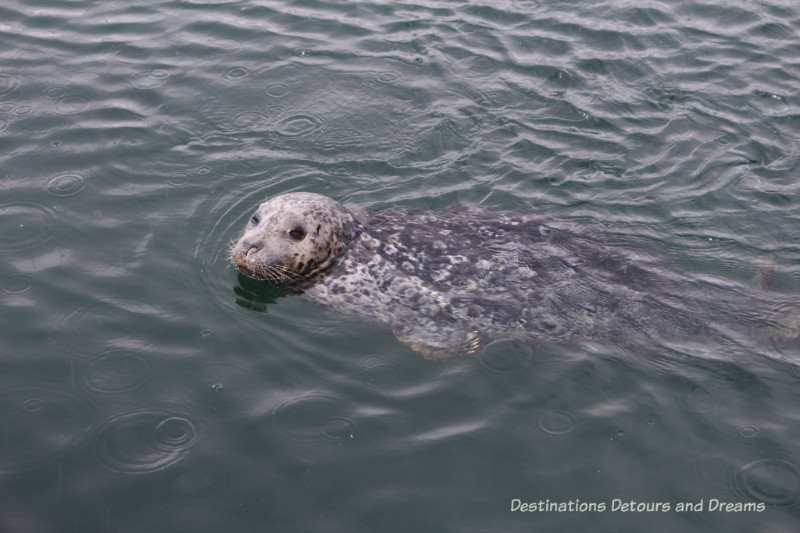 The area is home to a variety of wildlife – eagles, seabirds, otters and seals. The otters and seals are fun to watch, but do not feed. Public feeding is limited because it has become a hazard, attracting other aggressive wildlife.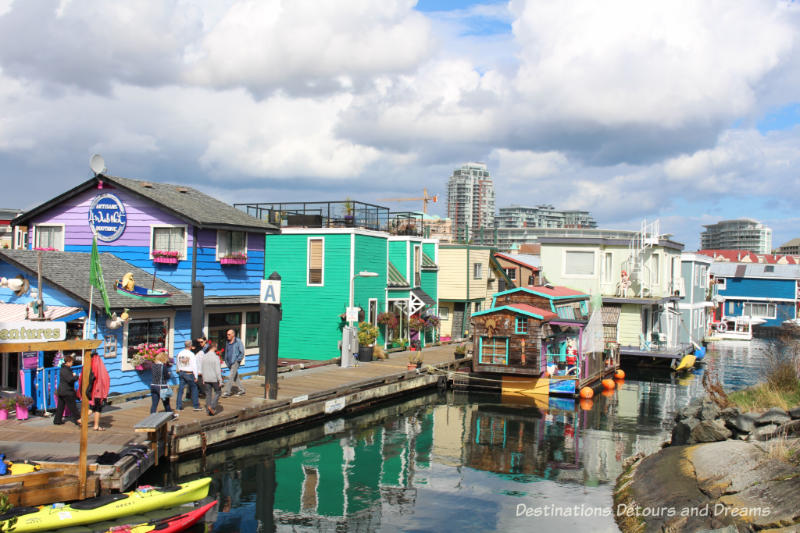 Much of the colour at Fisherman's Wharf comes from the float homes at the eastern edge of the docks. In 2002, when the Greater Victoria Harbour Authority took over ownership of Wharf Street Docks, 33 berths were set aside for floating residences.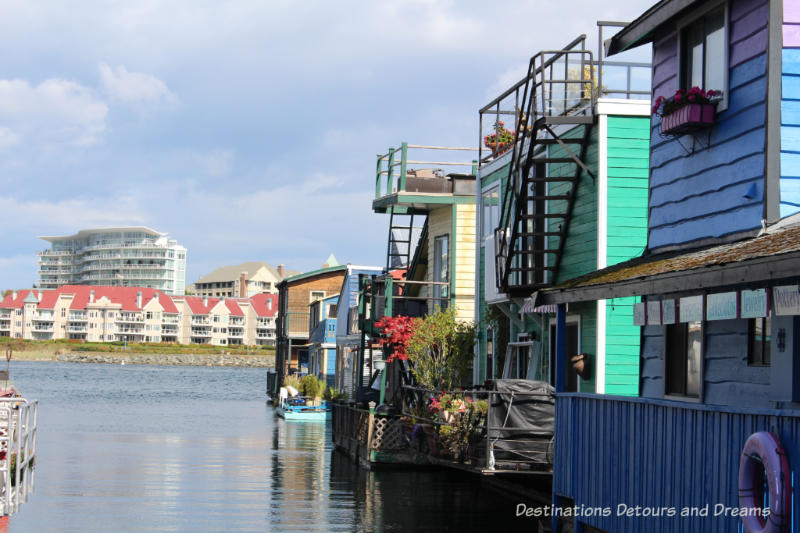 These are floating homes, not houseboats. They are permanently attached to the dock and have sewer hookups. The homes are owner-occupied and cannot be rented. They look like cool places to live, with scenic views of the Harbour and close proximity to downtown, but residents have to get used to people walking by and staring. Most of the exteriors are dressed up in ways that encourage onlookers.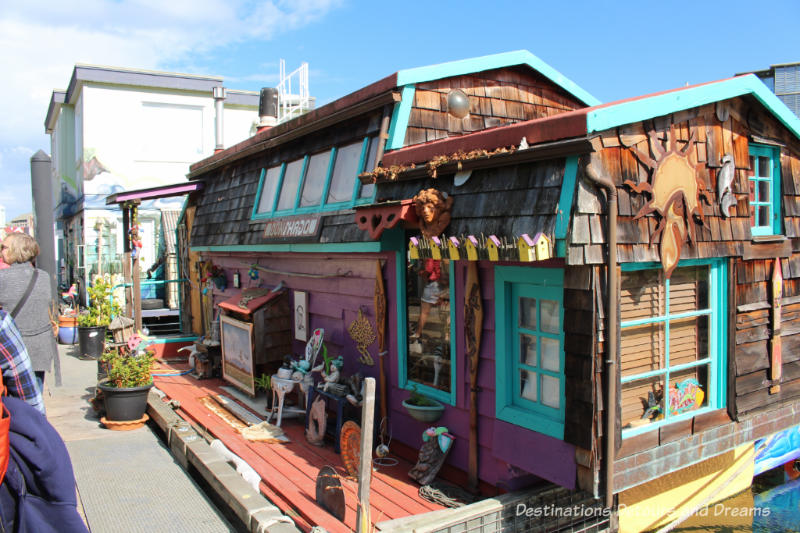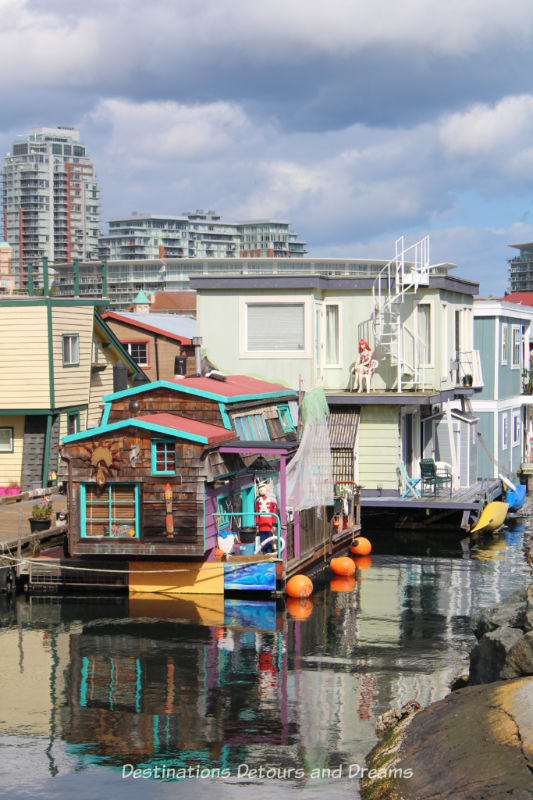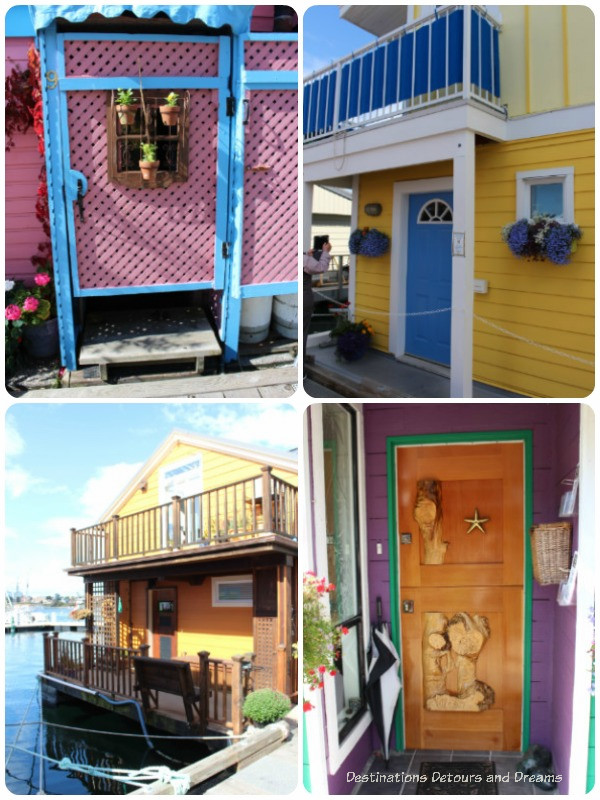 During peak season of May to October, services are open seven days a week. During the shoulder season, November to April, there is limited food operation.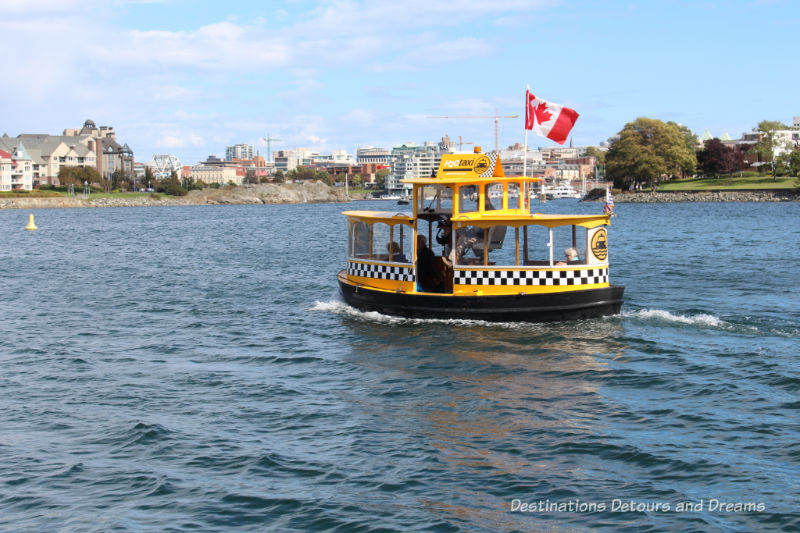 Fisherman's Wharf is located around the corner from the Inner Harbour. It is a ten-minute walk from the Inner Harbour or a ten-minute walk from the Ogden Point cruise ship terminal. Enter off Dallas Street or St. Lawrence Road. There is a parking lot (payment required) and bike racks (limited). The Wharf is also a water taxi stop.
Never miss a story. Sign up for Destinations Detours and Dreams monthly e-newsletter and receive behind-the-scenes information and sneak peaks ahead.
PIN IT