Winnipeg and Manitoba
Winnipeg, Manitoba, Canada is a multicultural city with historic neighbourhoods, world-class museums, interesting architecture, top-notch restaurants, and a friendly, welcoming spirit. "The Peg" has long been a major cultural centre of the Prairie Provinces. It is a city of festivals, diverse cuisine, and unique and interesting attractions. Located at the junction of the Red and Assiniboine Rivers, it is almost at the geographic centre of North America.
Beyond Manitoba's capital and largest city, you'll find a variety of attractions that include museums, historic sites, cultural festivals, lakes, diverse landscapes, outdoor adventures, and more.
Winnipeg Overview
I have lots of suggestions for things to see and do in my home city.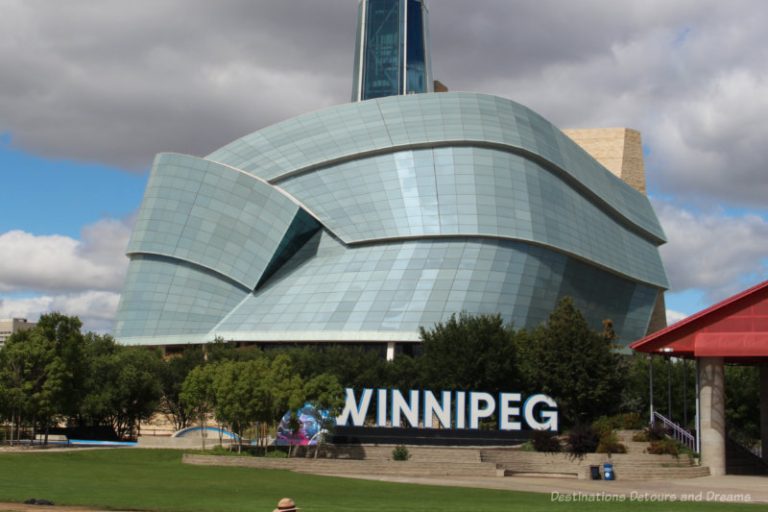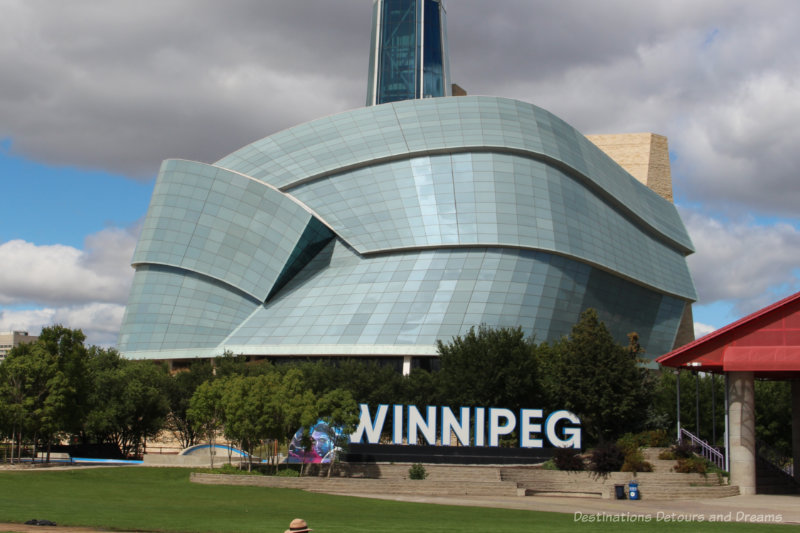 Top-rated attractions and things to do in Winnipeg, Manitoba, Canada
Art and Architecture
Winnipeg has a long history as an artistic centre. Art is everywhere and very accessible.
Architecture ranges from heritage buildings in the Exchange District to modern Brutalism to the flagship contemporary architecture of the Canadian Museum for Human Rights. Manitoba Tyndall Stone, a local limestone with a global heritage designation, features prominently. When you come across buildings made from this stone (and you won't have to travel far to do that), look for fossils embedded in the rock.
Culture and History
Winnipeg has a rich and diverse cultural life, reflected in the arts, festivals, and cultural institutions. The Indigenous population is one of the highest per capita in Canada. The city is home to the largest francophone community west of the Great Lakes. Immigration from all parts of the world has shaped and continues to shape the city.
Winnipeg was incorporated as a city in 1873, but its history goes back further than that. Archaeological investigations have revealed evidence of Indigenous peoples' activity thousands of years ago. There have been fur trading posts on the site since 1738. A group of Scottish settlers created a settlement in 1812. The arrival of the railway in 1885 brought a boon and immigrants, mostly Europeans, to the city. Immigration from all parts of the world has since brought more people to the city. In 1972, Winnipeg amalgamated with 11 surrounding cities and municipalities to create "one great city."
Food and Drink
Winnipeg has a rich and diverse culinary scene with eateries featuring everything from burgers to ethnic specialties to fine dining. You'll find top chefs, one-of-a-kind establishments, and a great selection of craft breweries.
In my posts I offer only a small sampling of what's available. I hope you find something there to whet your appetite, but I also encourage you to go beyond this list and experience the many great restaurants in the city.
Museums
Winnipeg has a wealth of museums ranging from the large well-known to smaller community museums. They cover topics as varied as natural history, social history, human rights, local history, local personalities, science, specific industries, and social issues.
Outdoors
In the Outdoors section, you'll find gardens, nature preserves, parks, and outdoor activities.
Beyond Winnipeg
You'll find many attractions worth visiting in the natural landscapes and charming towns outside the boundaries of the city. The majority of items highlighted in my posts can be seen during day trips from the city. You may be able to combine two or three nearby attractions into the same day trip. A posts cover things a bit further afield in Manitoba.