Arctic Gallery: Murals in a Winnipeg Alley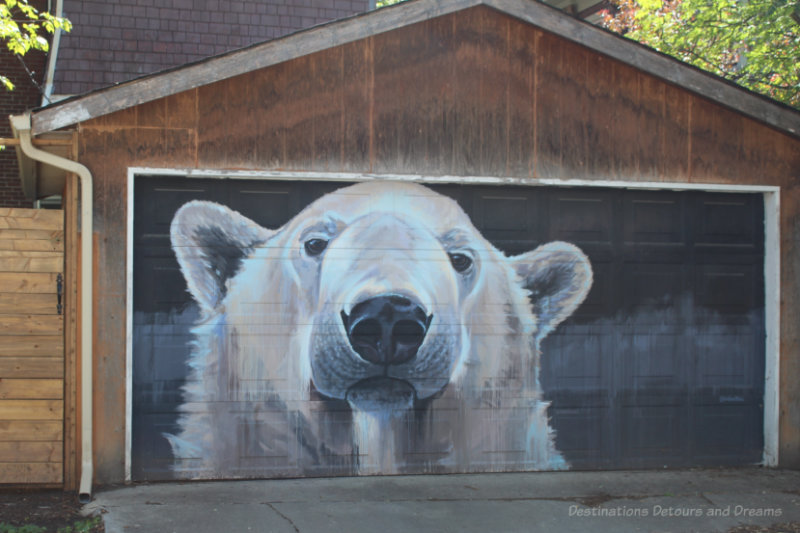 An artist in Winnipeg, Manitoba, Canada transformed her back lane with Arctic wildlife paintings
There are over 600 murals to be found throughout the Canadian city of Winnipeg, Manitoba. The Mural Program has commissioned over 200 murals since 1994. The West End offers summer tours of its outdoor murals. Those murals tell the story of the city and the neighbourhood. In spite of the abundance of murals, you may not expect to find them in a residential back lane, but an alley in the Wolseley neighbourhood has become known for its collection of murals on the doors of garages and on fences.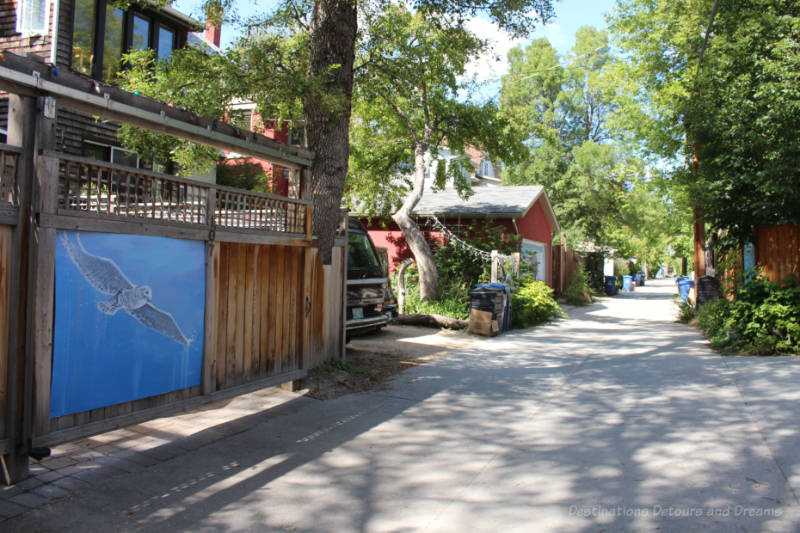 Artist and activist Kal Barteski is passionate about polar bears, sea ice, and environmental health. In 2017, she took her brush into the alleyway behind her house to create an Arctic Gallery. The paintings are stunning. I don't think I've ever wanted to linger in a back alley before visiting this one.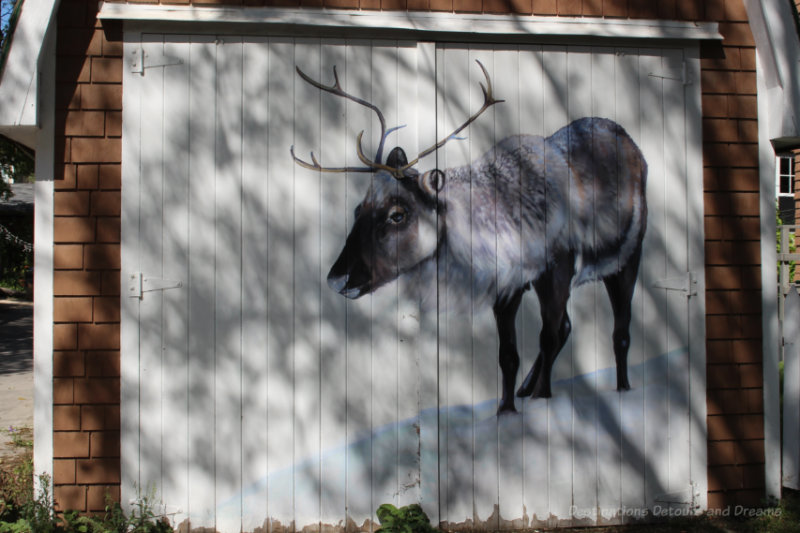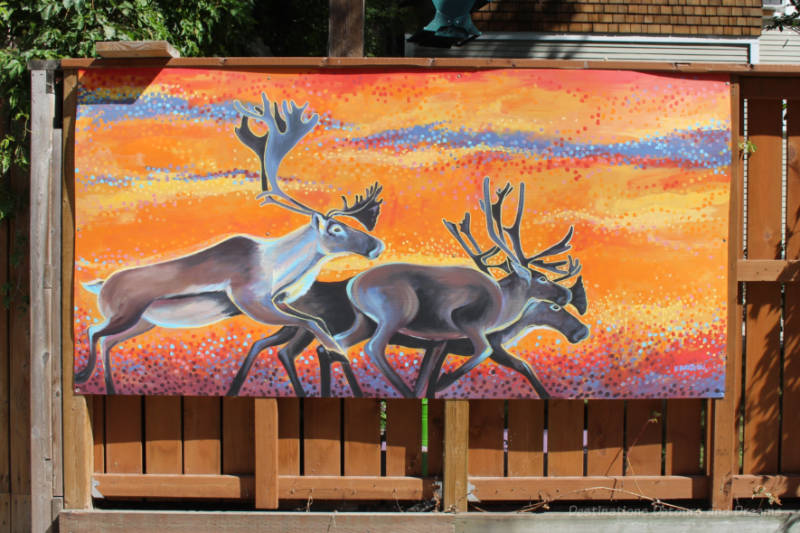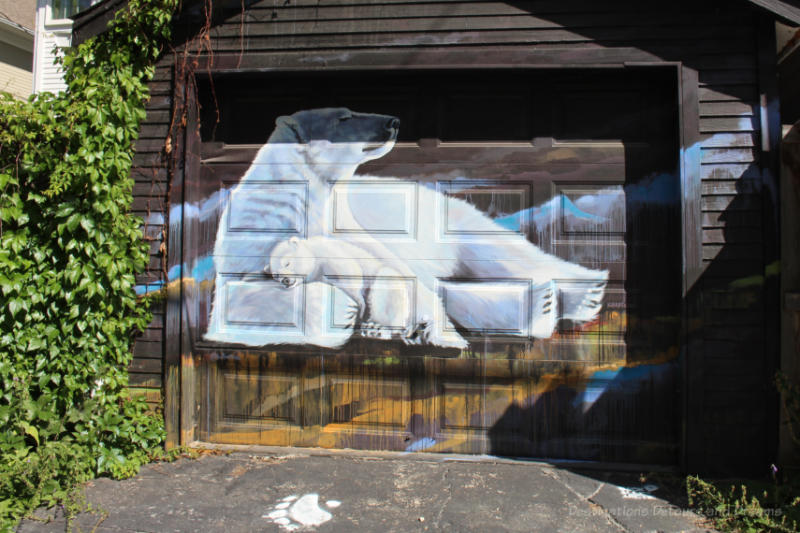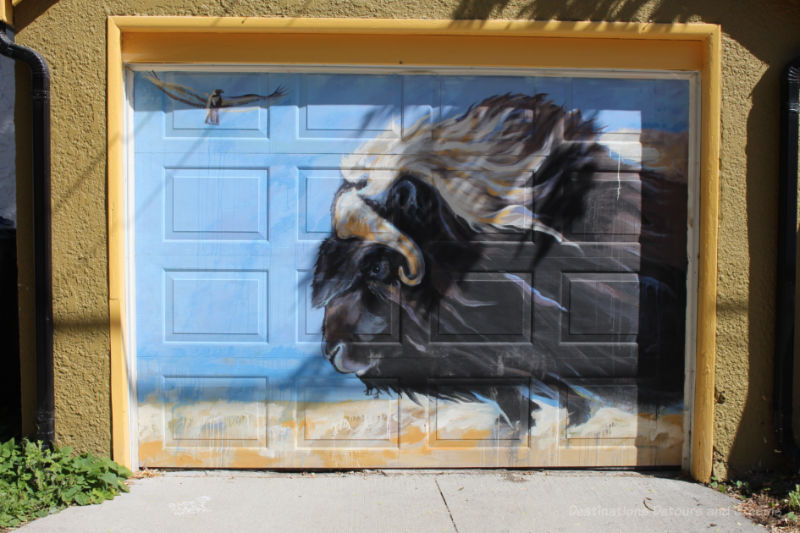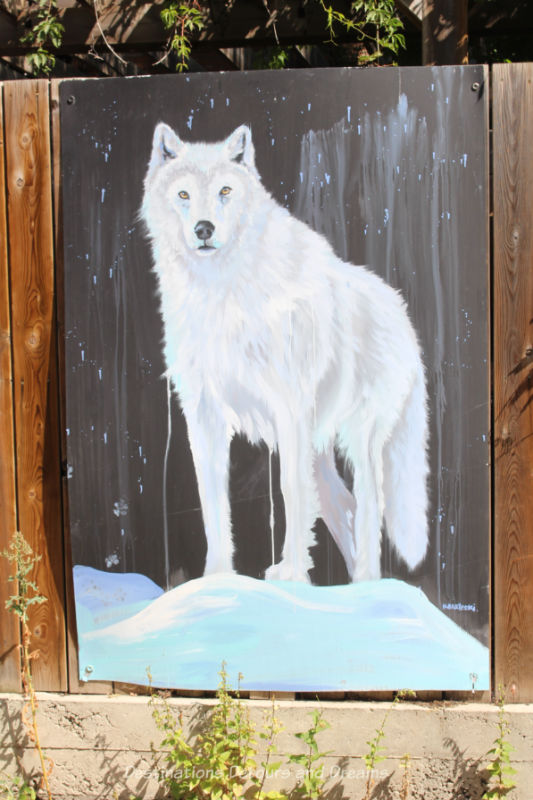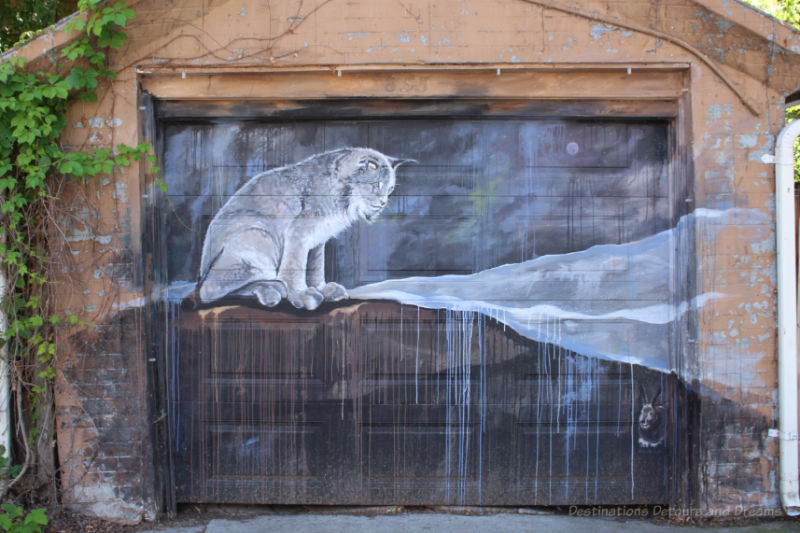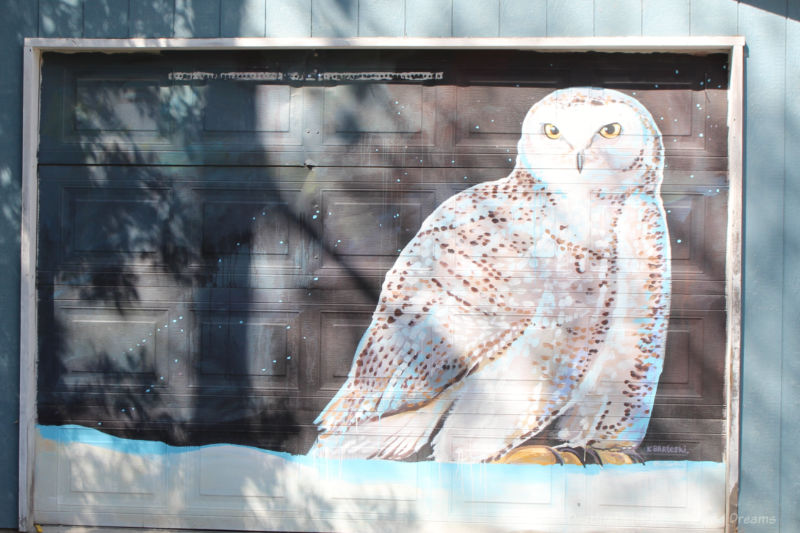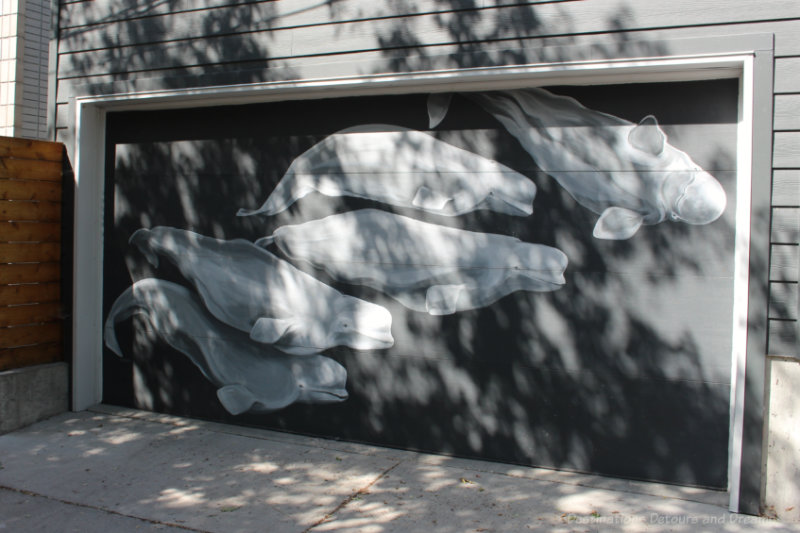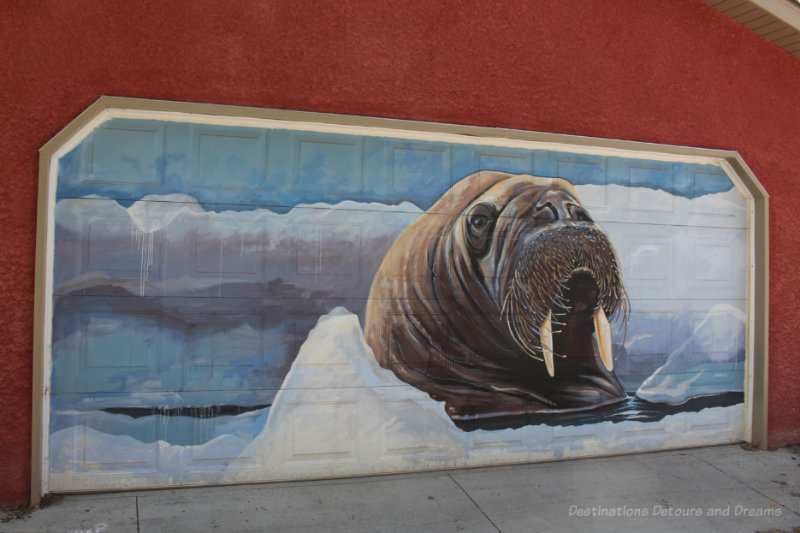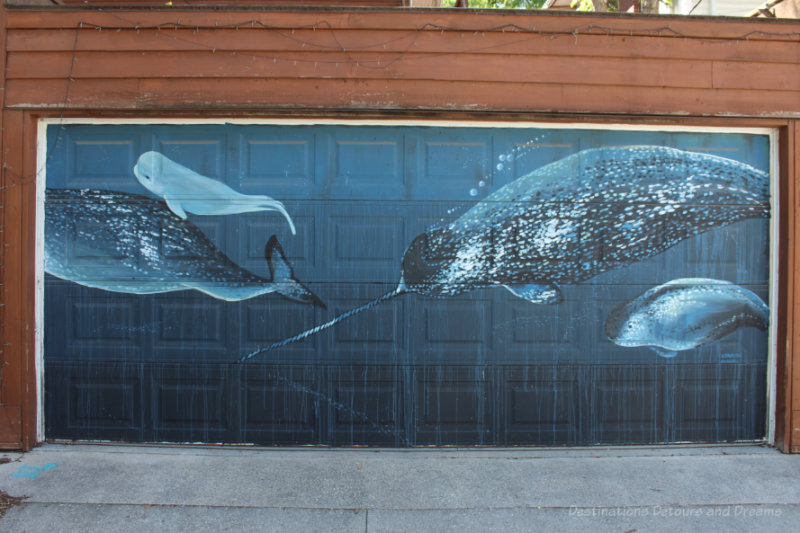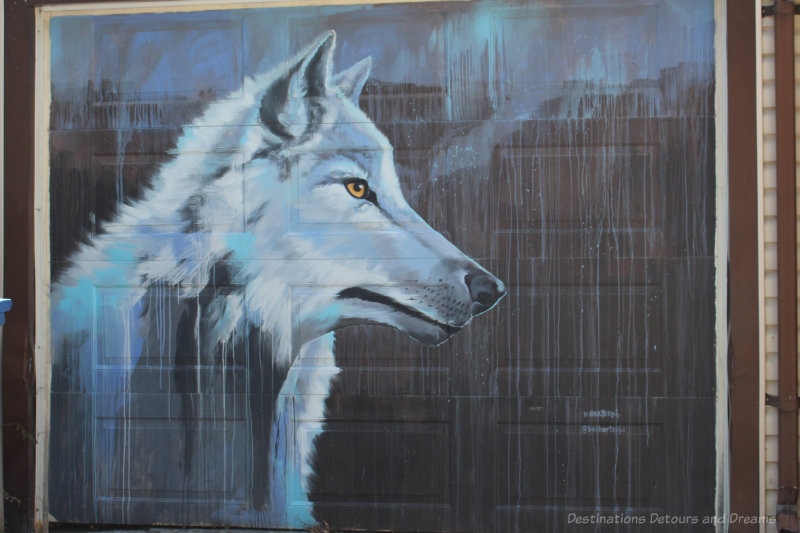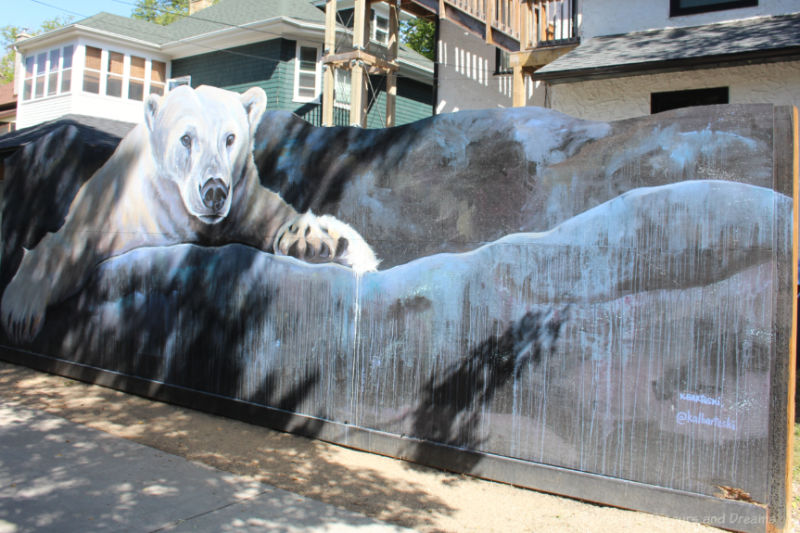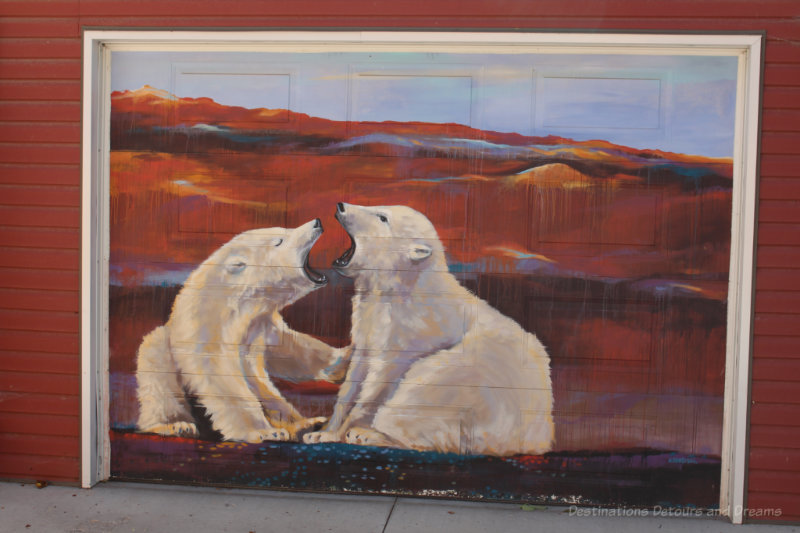 Back Alley Arctic is between Canora and Ethelbert Street, situated in the section between Wolseley and Westminster. Winnipeg Trolley Tours includes the alley on its 2 ½ hour Heart of a Nation City Tour. That tour provides a great overview of the city and includes some interesting stories. I took it a few years ago, before the Back Alley Arctic Gallery existed.
If you are looking for other murals in Winnipeg, the Murals of Winnipeg site is dedicated to documenting Winnipeg murals and outdoor art. Photographer Cendrine Marrouat has set out on a mission to photograph all of the murals for her The Murals of Winnipeg project. As of January 2022, there were 221 photos on her site.
Never miss a story. Sign up for Destinations Detours and Dreams free monthly e-newsletter and receive behind-the-scenes information and sneak peaks ahead.
PIN IT