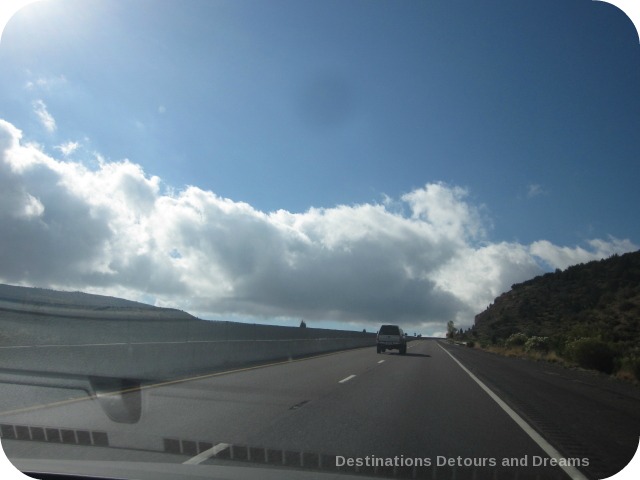 Year 4 of the snowbird adventure takes a different turn
Over the last two to three weeks when I've attended functions with friends or run into acquaintances, I've been asked "When are you leaving?" or been greeted with "You must be heading south soon."
For the last three winters my husband and I have been snowbirds, people who spend all or a significant portion of the winter in a southern, more warmer climate. We spent four winter months in Arizona the first year, five months each of the two years following that. I suppose in some circumstances three times is enough of a pattern to be predictive of future behaviour. But not in this case. The pattern changes slightly this year.
Just prior to heading south last year, our dog Sydney died. We still miss both our dogs (the older one, Cecil, died the year prior to that), but without the dogs more options open up. We had often talked about spending at least part of the winter somewhere more tropical when we no longer had the dogs to consider. Although January temperatures in Arizona are a great improvement over the Manitoba deep-freeze, nights (and occasionally days) are still cool and we have experienced frost. Last February and March when other snowbirds were finalizing plans for the following year, we did nothing. We were keeping our options open. (We do not own property in Arizona. As renters, we need to find accommodation each winter. Many snowbirds in this situation wind up renting the same property year after year and confirm arrangements for the next year before they head home at the end of the winter.)
Keeping options open can sound like freedom, but you can also wind up doing nothing by default. As the leaves disappeared from the trees and the hours of daylight lessened, we still had not finalized any plans. I started to hear about friends getting ready to head south. All this seemed to kick-start us into action. We now have at least partial winter plans finalized.
As it turns out, we will not completely escape the winter this year. We will be in Manitoba for bits of it. After a two-week visit to family in Arizona at the end of November, we will return home until early January, when we head to Panama for almost five weeks. We will be back in Manitoba for a short time mid-February.  We hope to drive to Arizona later in February and spend March and most of April in Arizona and California, although this part of the plan is not yet finalized.
If this year had followed the pattern established over the last three years, this is the week we would start driving south. As I stay behind, I have mixed feelings. After three winters, Mesa feels like a second home. It seems a bit odd not to be going there now. Random memories from the past years float through my mind. The gleeful feeling when we caught up with the geese flying south. The excitement at the first sight of the desert. Trading long pants and socks for capris and sandals. Here at home, I have to search my downstairs closet to see if I still have wearable winter boots. I may need to buy a warmer pair of mitts.
But I am also excited and looking forward to a new adventure. It will be nice to be home over Christmas. I've hung Christmas lights on our front porch this year. I am also looking forward to experiencing a little bit of winter (emphasis on the word little). Whether I will feel the same way after the first snow storm or bitter windchill day remains to be seen. It is possible my two weeks in Arizona later this month may be too strong a reminder of the previous three winters and I won't want to leave. But for now, I am excited and eagerly anticipating all parts of our winter.
These snowbirds are off on a slightly different route and creating different nests this winter.