Azuero Peninsula Southeast Beaches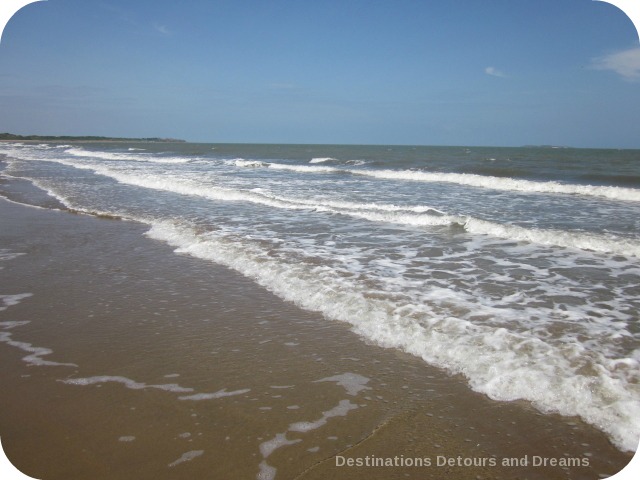 Exploring the beaches on the southeast side of Panama's Azuero Peninsula
The southeastern tip of Panama's Azuero Peninsula is home to a string of beautiful beaches. Fine yellowish-tan to charcoal-coloured sand stretches along expanses you can easily have all to yourself. The area is popular with surfers, but, as I discovered while exploring from a home base in the small town of Pedasi, one needn't be a surfer to enjoy the beaches. (I am not a surfer.) The water is warm. The sounds of the waves soothe. The view of the Pacific Ocean is good for the soul. And the breeze off the ocean offers an almost cool respite from the heat.
There are a few things to note about the beaches in the area. Some border resorts and some have restaurants but many have no facilities at all. You need to bring your own water and refreshments. Shade can be hard to find. And you need to be aware of the tides. They make a big difference at some beaches. There is a seventeen foot difference between low and high tide. There are two high tides a day, approximately six and a quarter hours apart. This means that high tide is approximately a half hour later each day. There are a number of online sites which provide exact timings of low and high tides. They also provide wind and surfing conditions.
These are the beaches I discovered:
Playa Arenal, Pedasi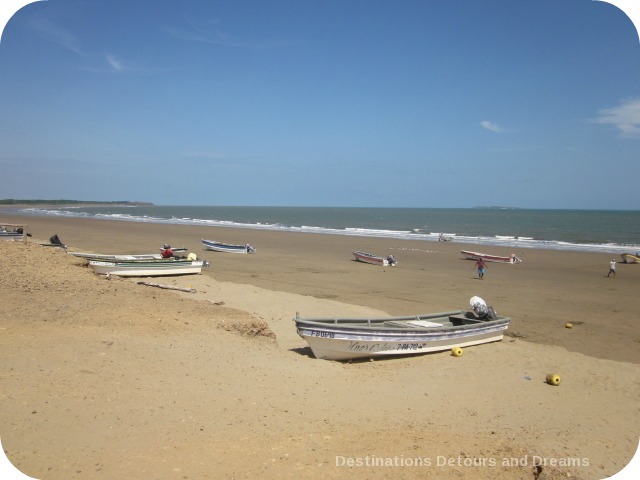 Playa Arenal is the beach closest to town. On the grassy area above the beach is a restaurant which serves great fish (among other items) and offers shade. There are toilet facilities behind the restaurant.
This is the beach used by fishermen. It is also the most accessible place from which to reach Isla Iguana, part of the Isla Iguana Wildlife Refuge. The island is 8 km from shore and can take 15 to 20 minutes to reach by boat. It is home to rare birds, iguanas, and crabs. Several species of sea turtles return here each year to lay their eggs. It is a great snorkeling spot. There are no facilities on the island. You need to take your own water and anything else you might need. And you need to carefully time your visit. Wind conditions can make the crossing rough or too dangerous to undertake. This is most common in January through March. Boats may be unable to land at low tide, which could leave you stranded on the island longer than anticipated. There is a $10 USD fee for tourists to enter the island. This is in addition to fees to hire a boat. Passage can be arranged with local fishermen or through tour operators like Pedasi Tours or Pedasi Sports Club, who also offer sport fishing tours. (Disclosure: I did not visit Isla Iguana. I love the beaches and being by the ocean, but am uncomfortable on the open water in small boats.)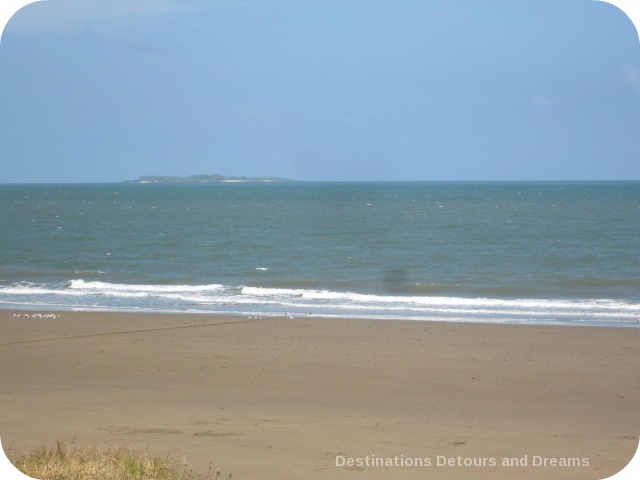 Playa Arenal is a five minute drive from the gas station at the north end of Pedasi. It is a thirty to forty-five minute walk from town. It is a level and straightforward walk, although afternoon heat might make it grueling. A cab from town centre cost us $2.50 USD. At low tide, you can walk along the beach from Playa Arenal to Playa El Toro.
Playa El Toro, Pedasi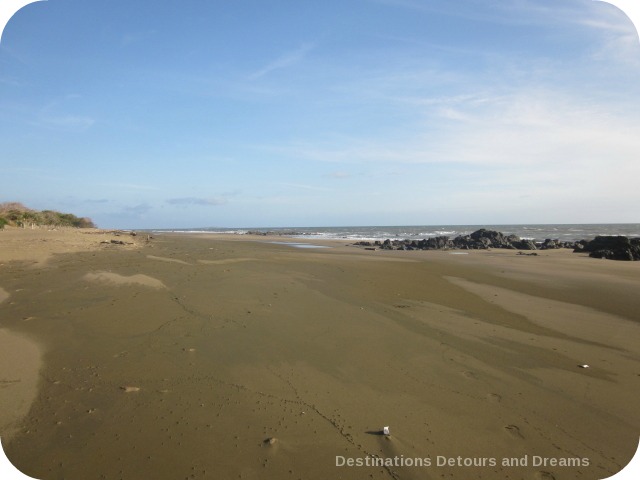 Playa El Toro is cited as a great surfing beach with left and right rock bottom break points. There are no facilities here. There is a restaurant up from the beach, but I've been told its hours are inconsistent. I was here early in the morning before it opened.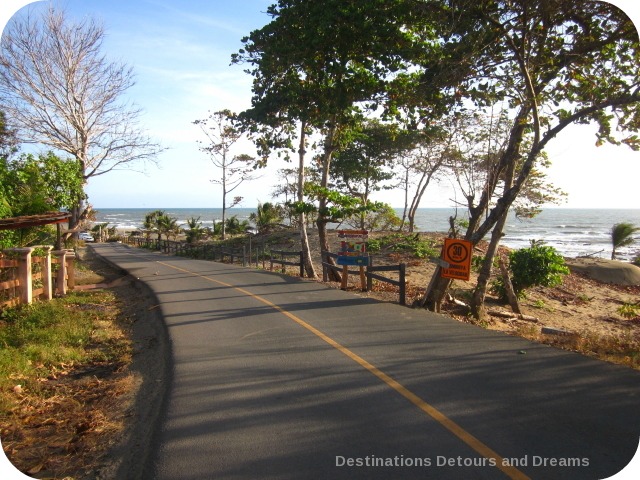 Playa El Toro is a couple of kilometres east of Pedasi. Streets on other side of the town square lead to the road out of town toward the beach. Partway there is a fork in the road. One fork takes you to Playa El Toro. It took us somewhere between thirty-five and forty-five minutes to walk here at a leisurely pace.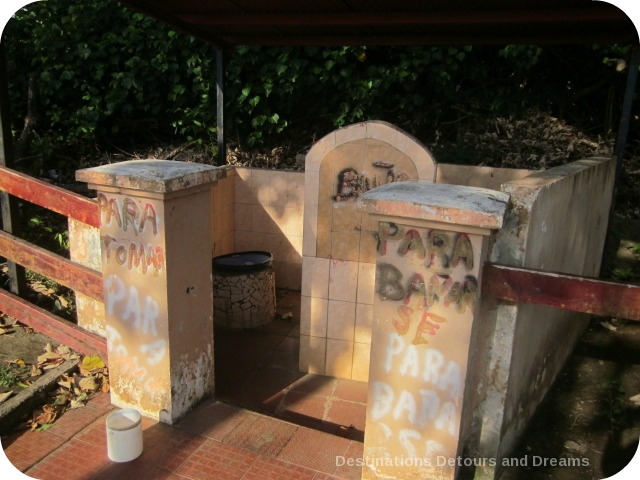 Playa Garita, Pedasi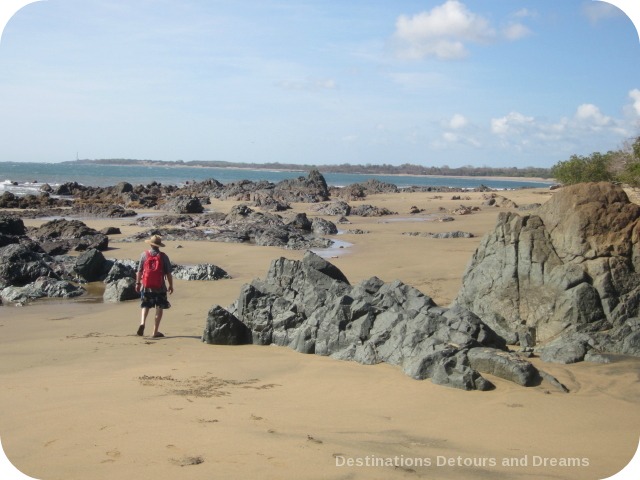 If you take the other fork in the road you get to Playa Garita. It is bordered by rocks and has a short hike on a dirt path to get to it. There are calm spots to swim and surf. Again, no facilities. And a good chance you can have it as private beach.
The road to Playa Garita is through countryside with fields of cattle on either side, but near the beach are two new housing developments, gated communities of upscale homes. Both still have less than half of the development complete. Within Andromeda, one of the communities, is Los Vientos Beach Club. It features an infinity pool overlooking the ocean, a bar and a restaurant, a game and social area, and weekly events. It costs $25 USD per family for non-members to spend the day here.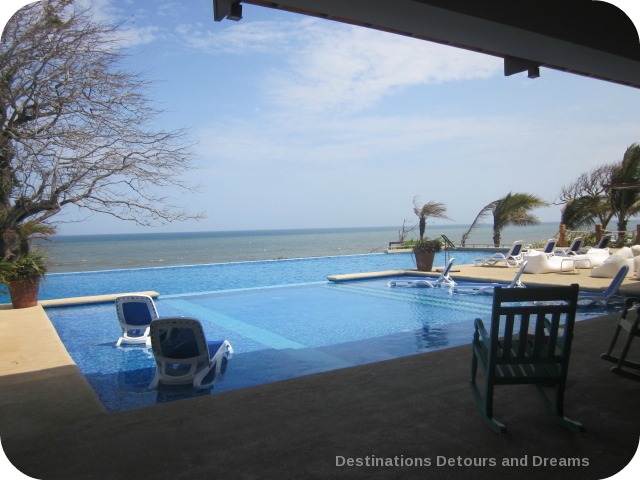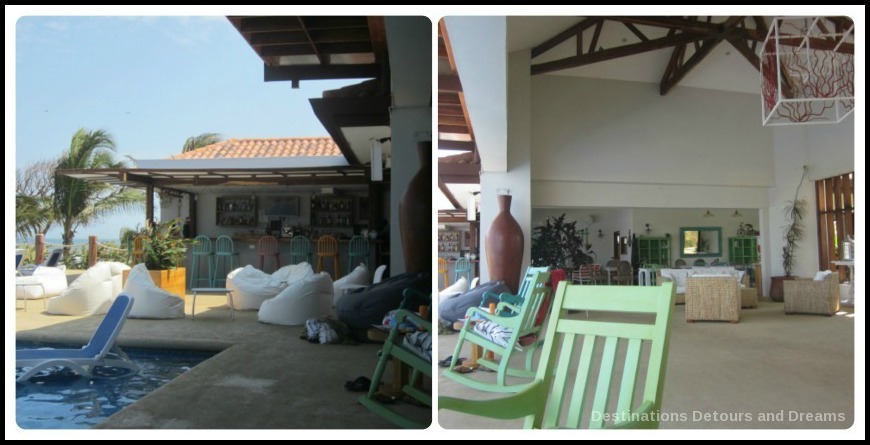 We paid $5 USD for a cab between Pedasi and Los Vientos Beach Club.
Playa de los Destiladeros
Playa de Los Destiladeros is a brown sanded beach with lots of palm trees. It is also cited as a good surfing beach with fantastic views across the ocean. We did not spend time at the beach here, but instead came for dinner and the views at sunset from Villa Romano resort. This was truly a romantic spot.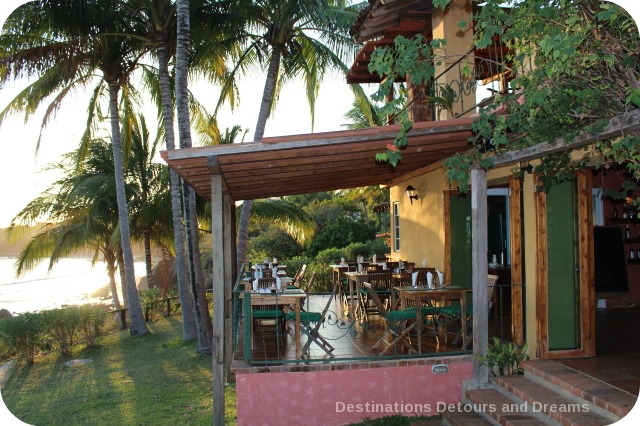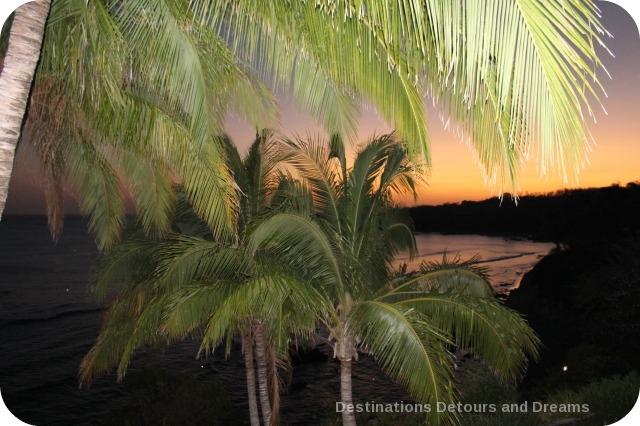 To reach Playa de Los Destiladeros bear right at the fork at the village of Limón, 3 km south of Pedasi, and go 7 km. The cab ride to Villa Roman from Pedasi town cost us $12 USD.
Playa Venao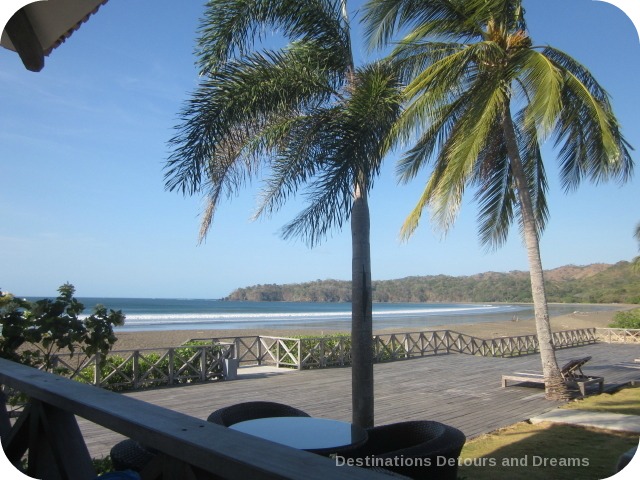 Playa Venao may be the area's best known surfing spot. providing waves for both beginners and experienced surfers. The protected bay has strong waves in the centre and is calm and smooth at the ends. Even for us non-surfers this was a favourite spot. There are a couple of boutique hotels with restaurants along the beach offering great food and beautiful views. Prices are on the higher side (tourist prices) and more comparable to American prices.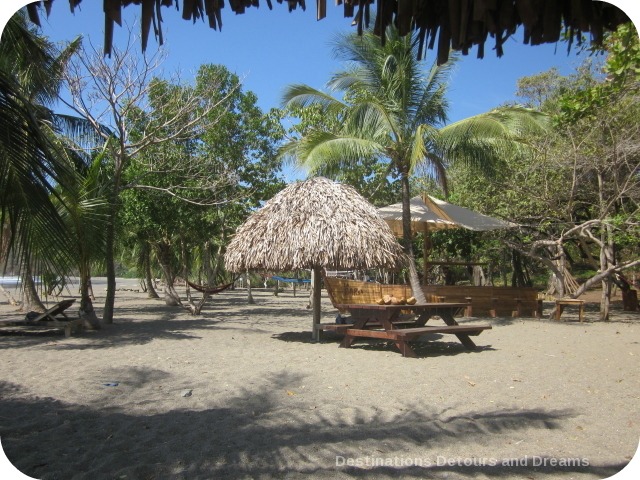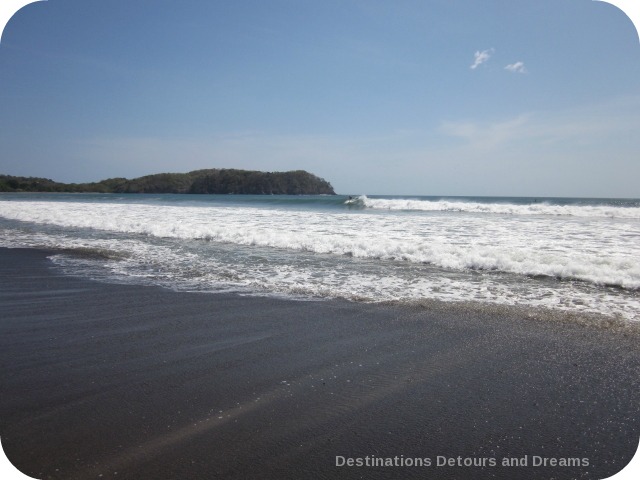 Play Venao is 35 km southwest of Pedasi and 8 km east of Cañas. We took the local bus to get there. Two buses a day run between Pedasi and Cañas. A third bus running between Las Tablas and Cañas goes through Pedasi. The bus ride took 55 minutes and cost us a little over $2 USD each.
Playita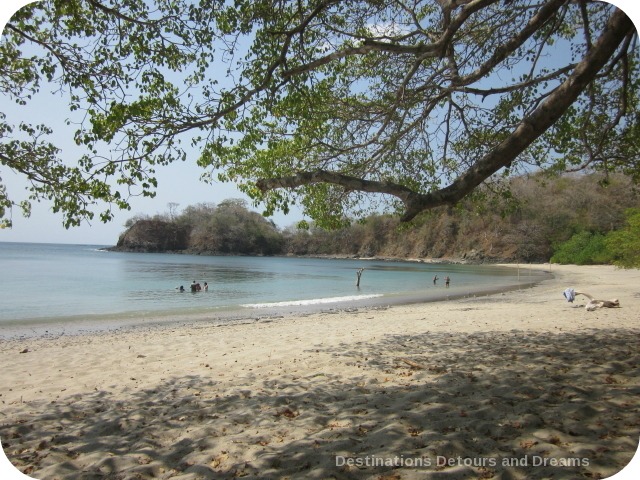 Playita is a private resort near Playa Venao. Lester, the owner, is a Panamanian who worked for a while as a jockey in the U.S. He returned to Panama and built this resort. As he ate lunch at the table next to us, he told us he would rather live in Panama than make money in the States. For $5 USD for adults and $2 USD for children, non-guests can spend the day at the beach here.
This was the calmest beach we found, great for swimming, although there are stones and shells to step over to get into the water. There is shade, places to sit and lounge, toilet facilities, an outdoor shower, and a restaurant.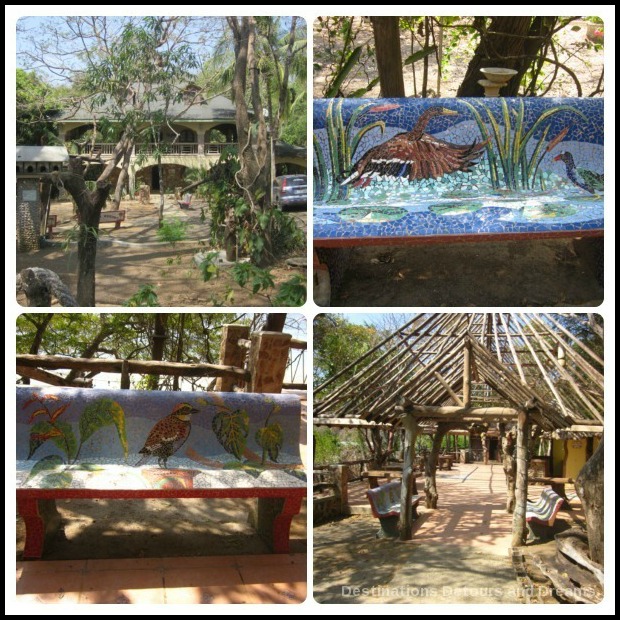 The resort itself is a little quirky, but attractive. Shaded areas include benches with tiled mosaics. There is a mini-zoo. Lester has collected a variety of animals who run free in the upper area, away from the beach. Emus, iguanas, deer, macaws, and howler monkeys. And Lester is partial to chihuahua dogs. Several sat around his feet as he ate lunch.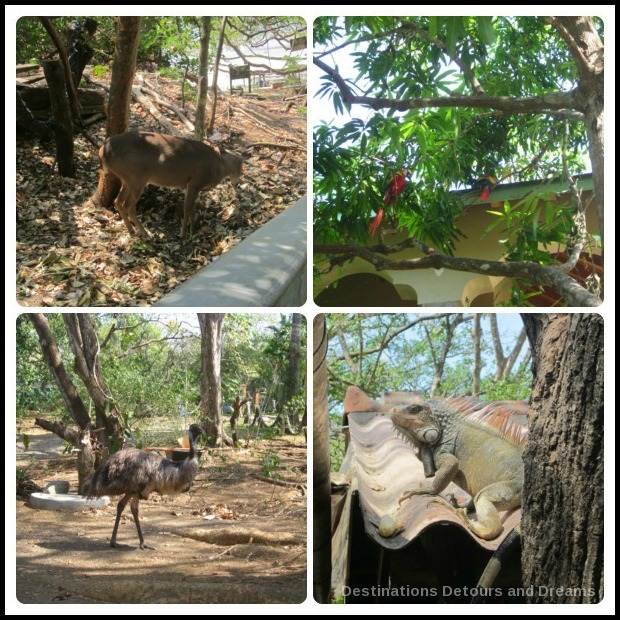 Playita is 1 km down a dirt road off the main road just east of Playa Venoa. There is a signpost indicating the turn-off. If you are prepared to walk the kilometre, you can take the same bus as you would take to get to Playa Venoa. Unsure of exactly where the resort was, we took a cab from Pedasi. The cab cost us $25 USD. We took the bus back to Pedasi.
These are a few of the more accessible beaches but there are many other beaches in the area. Have you visited one of these beaches? Have you discovered other beaches in the area?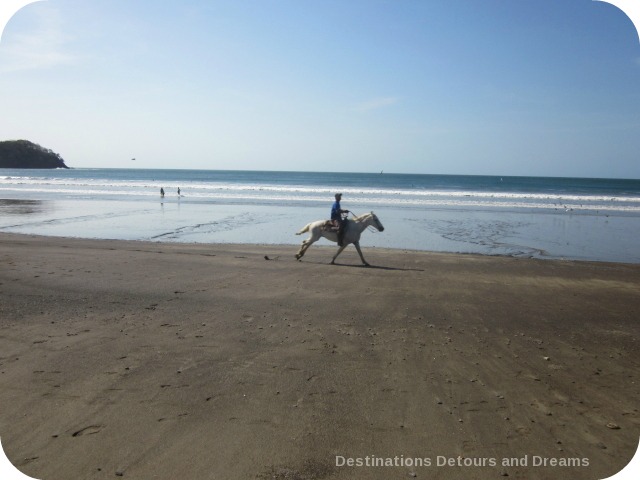 Destinations Detours and Dreams monthly e-newsletter contains behind the scenes information, sneak peeks ahead, travel story recaps and more. SIGN UP HERE
PIN IT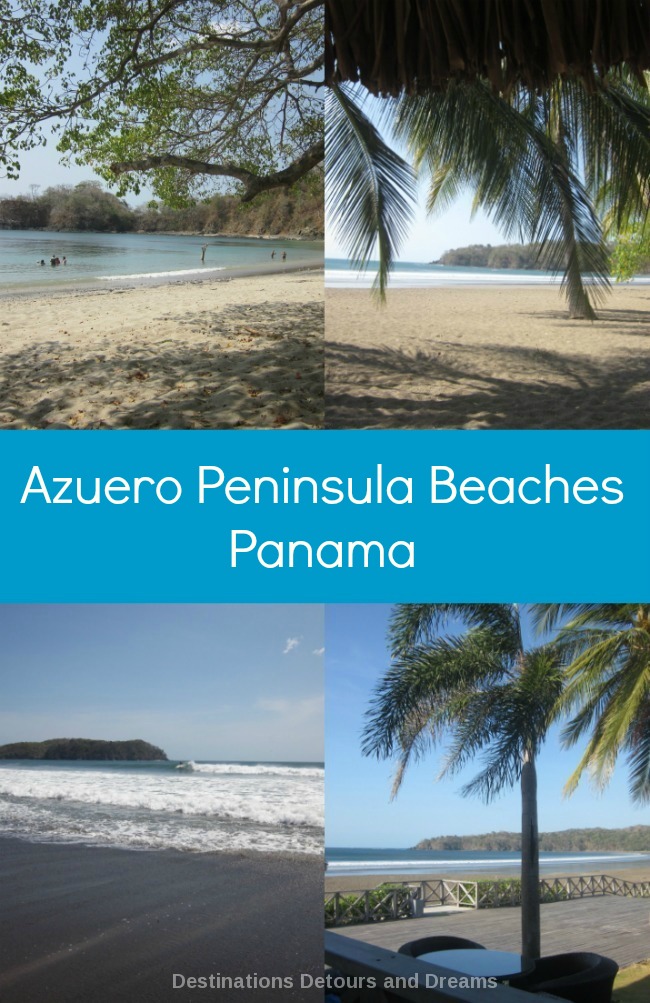 Linked to: