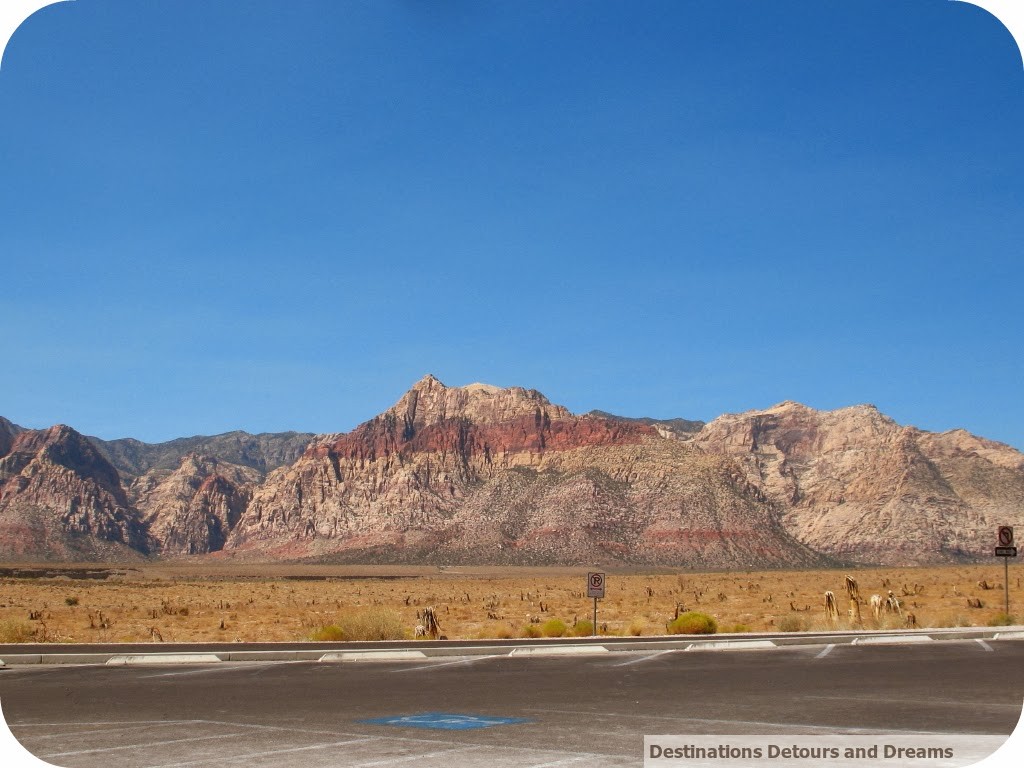 Red Rock Canyon National Conservation Area, west of Las Vegas
If you want a break from the bright lights and noise of Las Vegas's man-made wonders, Red Rock Canyon National Conservation Area, a few miles west of Las Vegas, showcases the wonders of nature.
The 195,819 acre area within the Mojave Desert offers hiking, recreation opportunities, beautiful scenery and a chance to explore the geology and vegetation of the desert.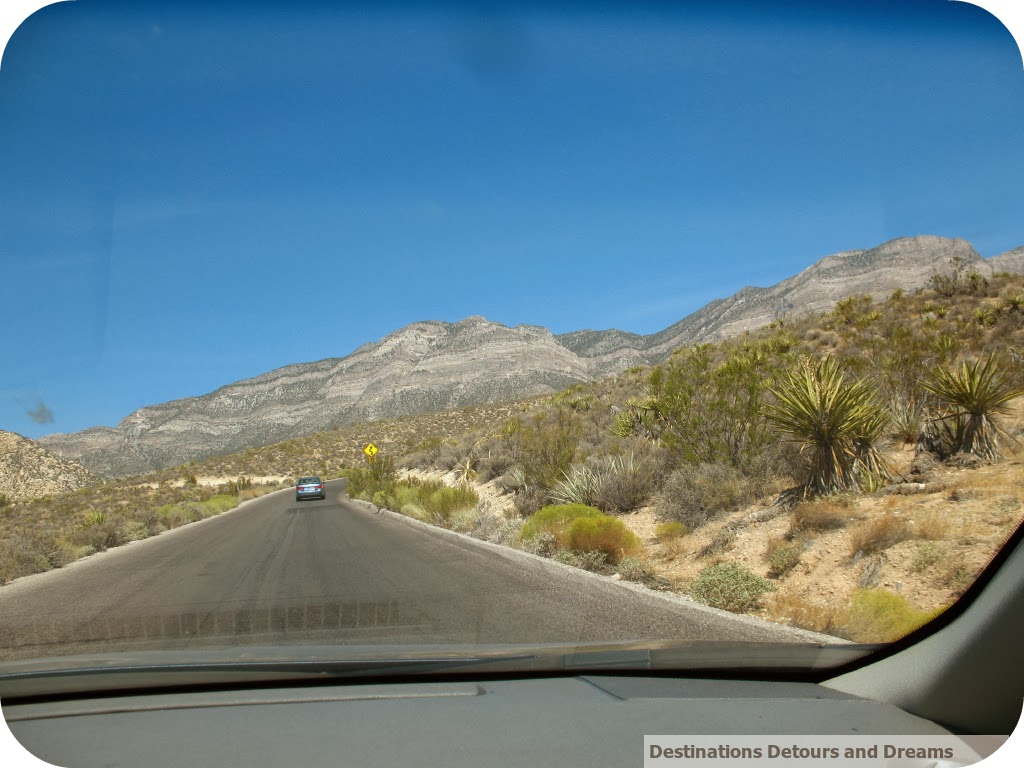 Red Rock Canyon features a one-way, 13-mile scenic loop drive through the rock formations. You can stop along the way to take in the view, stretch your legs, walk a bit, and discover a few of the thousands of types of plants and wildlife that make their home here.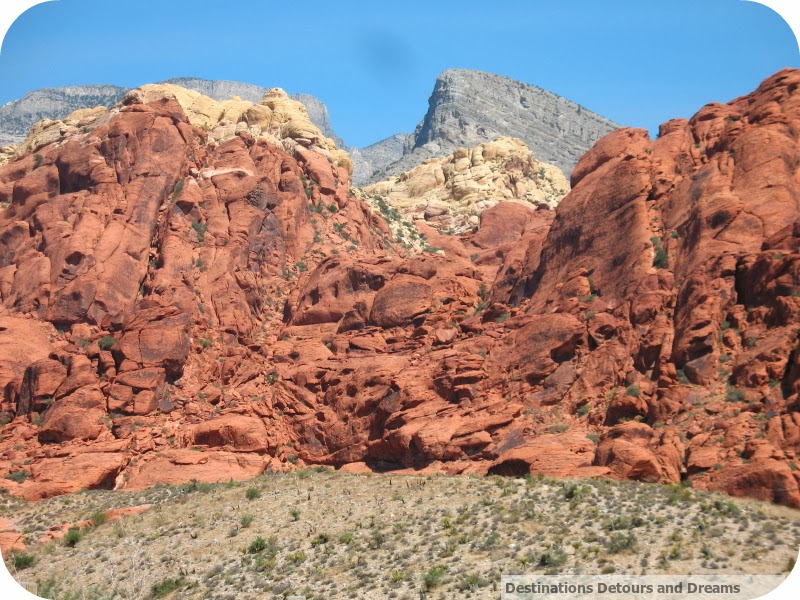 The sandstone cliffs are comprised of sand dunes which covered the southwestern United States in Jurassic times and have changed into sedimentary rock over the years. The red colour in some of the outcrops is due to the presence of iron or hematite.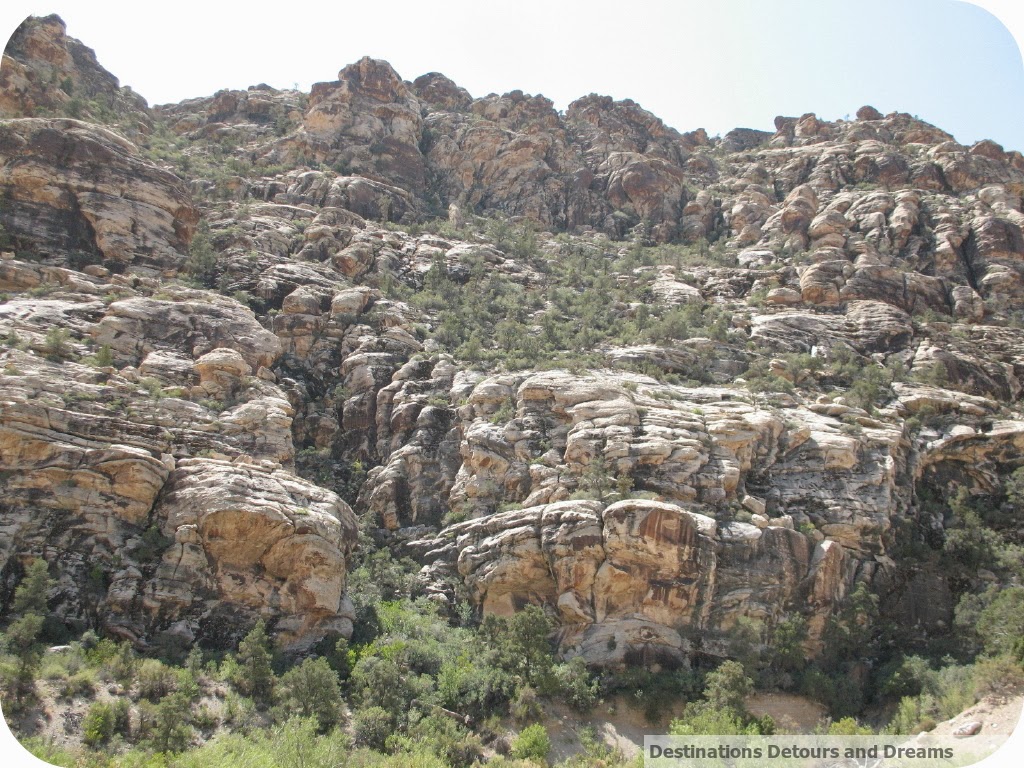 In some places the rock is a light beige colour. Here, the iron may have been leached out by surface water or was never deposited in the first place.
There are 19 hiking trails, distances ranging from three-quarters of a mile to six miles, average times from one hour to four and a half, and difficulty levels from easy to strenuous.
There is a campground. Note that it offers no electrical, water, or sewer hook-up. Information about the geology, wildlife, and recreational facilities is available at the Visitor Center.
Have you visited Red Rock Canyon?