Puerto Vallarta Day Trip to San Sebastián del Oeste, a Pueblo Mágico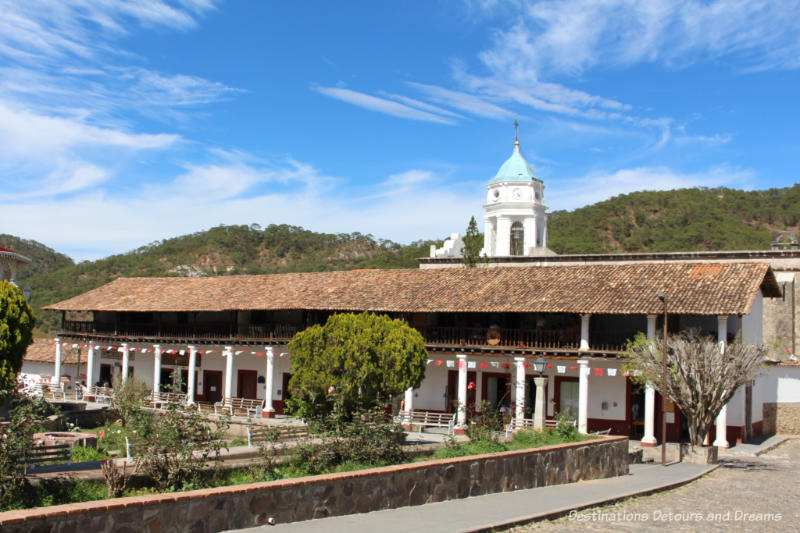 San Sebastián del Oeste, a former silver mining town in the Sierre Madre Mountains now designated as a Mexican "Magic Town", makes for a nice day trip from Puerto Vallarta
San Sebastián del Oeste, a quiet village of colourful, old haciendas nestled over 1,400 metres above sea level among the tree-covered Sierra Madre Mountains, feels more than two hours away from the beaches and ocean views of Puerto Vallarta, Mexico. My day trip took me not only to another landscape; it seemed to have transported me to another time.
San Sebastián del Oeste is designated as a Pueblos Mágicos town. Mexico launched its Pueblo Mágicos (Magical Towns) programs in 2001 to recognize unique or historical places that offer visitors a magical experience and promote lesser-known locations.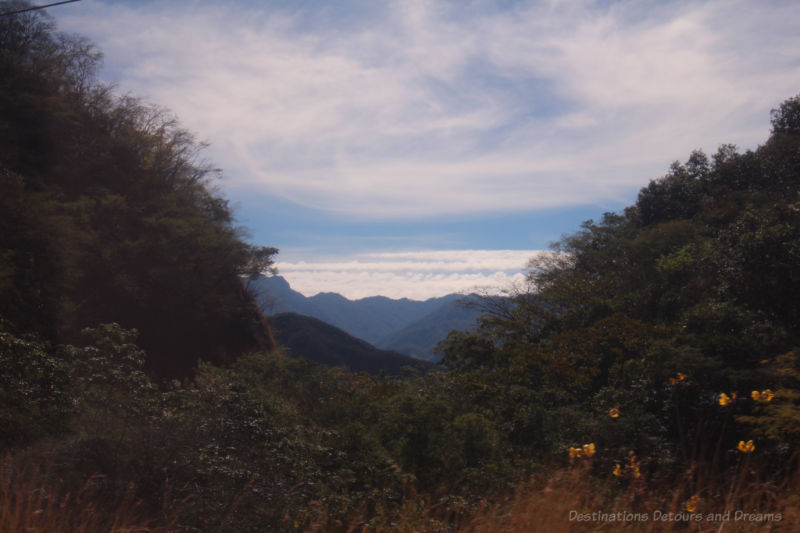 I visited San Sebastián on a day tour excursion with about a dozen other people. Our drive from Puerto Vallarta on the two-lane paved road took less than two hours. A little over a decade ago that drive would have taken twice as long. Road improvements and the Progreso Bridge have changed that. I saw what sections of the former road must have been like when construction diverted us to a side road for a short while. The trip to San Sebastián would have been quite a trek.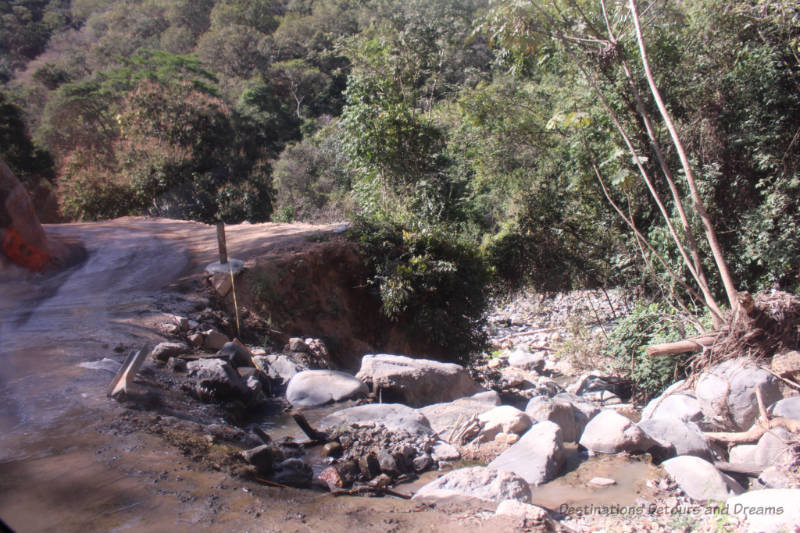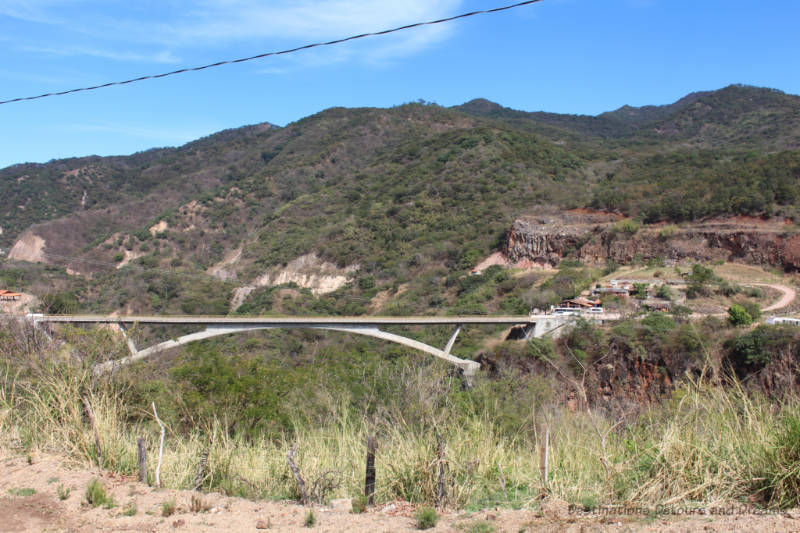 San Sebastián History
As we drove, our tour guide provided a brief history of San Sebastian del Oeste.  Before the Spaniards arrived, the area was populated by the Tecos people. Francisco Cortes arrived in 1524. Gold, silver, zinc and lead were discovered and mining started in 1524. In 1605, San Sebastián del Oeste was founded. It became an important mining centre, primarily for silver. By 1830, San Sebastián had a population of 20,000. Over 100 silver mines existed between 1840 and 1910.
Mining stopped when the Mexican Revolution started in 1910. According to our tour guide's perspective, independence from Spain, achieved in 1821 after a decade-long war, replaced rule by Europeans with rule by a small number of wealthy Mexicans with half-Spanish ancestry. In San Sebastián, about seven families controlled the wealth and business. Most of the rest of the population worked on their haciendas. Difficult times throughout Mexico with most of the country's wealth controlled by a small percentage of the population, poor treatment of peasants and labourers, and years of rule by an autocratic dictator led to a revolt.
The Mexican Revolution ended in 1917 with the formation of a constitutional republic and the implementation of many reforms. However, silver mining in San Sebastián did not resume. Foreign companies in charge of mining operations had moved elsewhere. In 1921 the last remaining mine closed. Today, about 700 people live in the town. The main industries of the area are agriculture and tourism.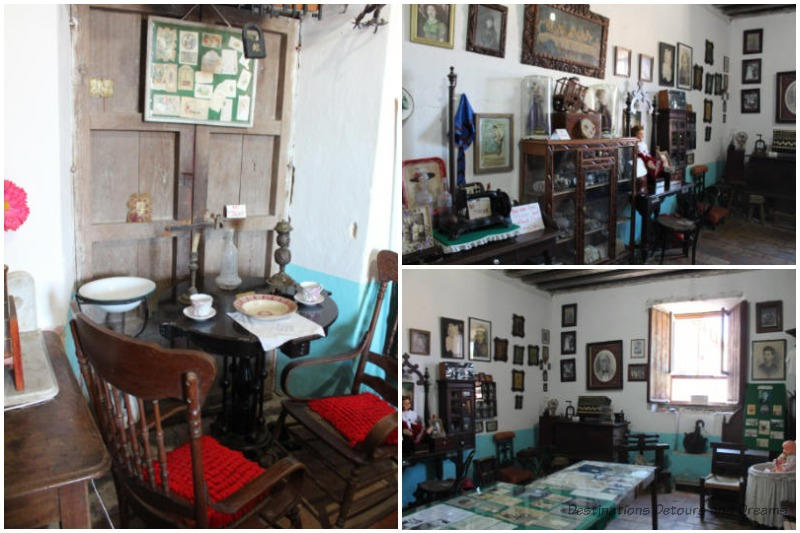 In one of the buildings around the main square of San Sebastián del Oeste, Sra. Conchita Encarnación, a descendant of one of the wealthy mining families, has created a small private museum in the family estate to preserve the history of San Sebastián through the display of family items and documents.
San Sebastián Tequila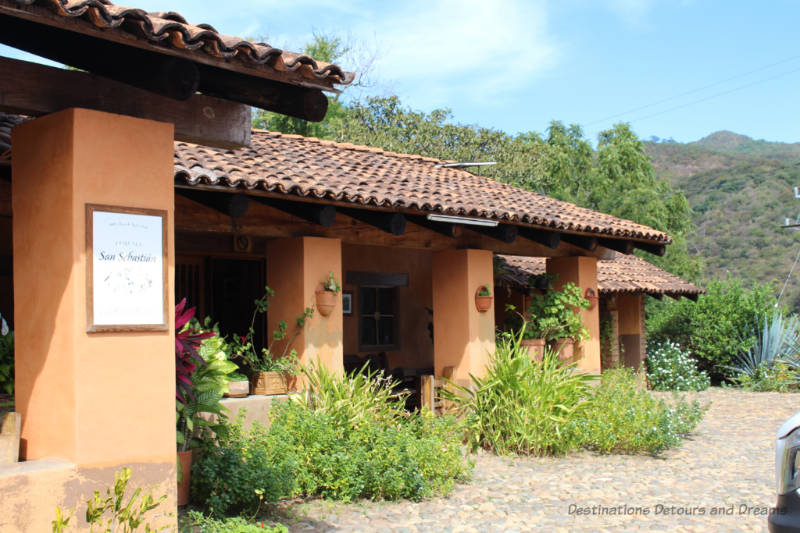 Shortly before reaching San Sebastián del Oeste, we stopped at Hacienda San Sebastián, a family-owned tequila distillery. Tequila is a distilled beverage made from the blue agave plant. At the Hacienda, we saw what was involved in making tequila and had a chance to sample. They make a variety of tequilas, including tequilas flavoured with coffee, chocolate, vanilla, or almonds.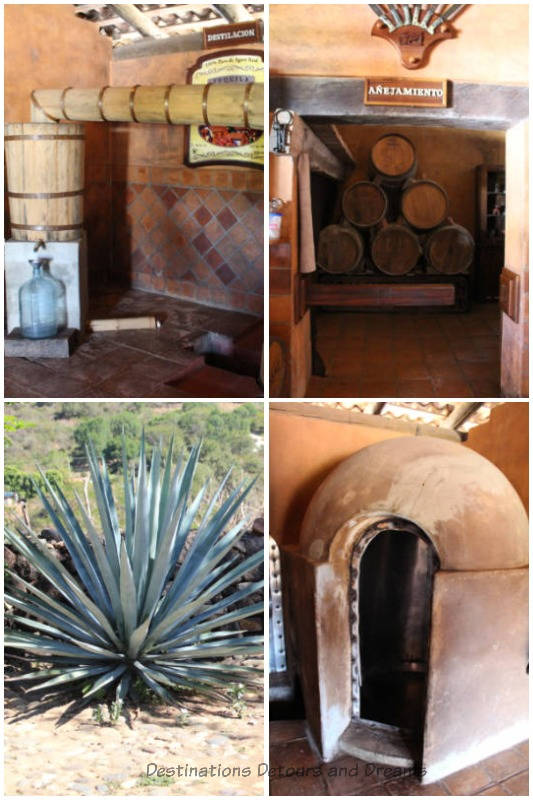 San Sebastián del Oeste Village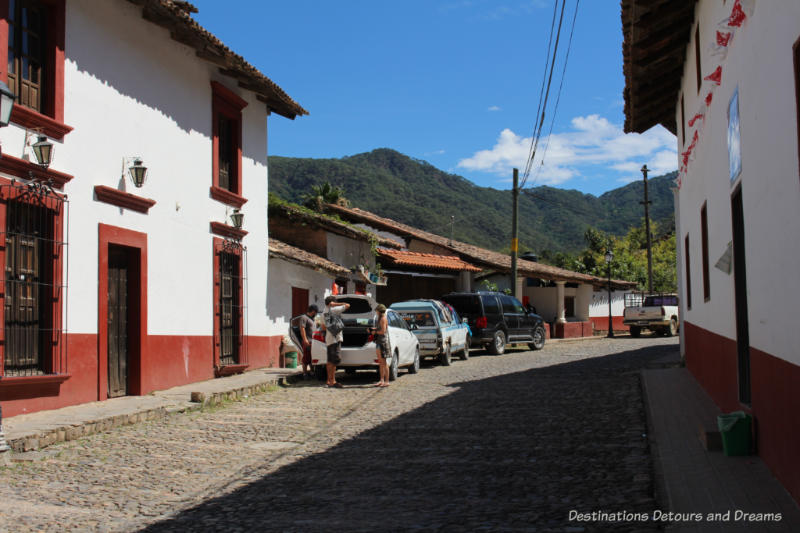 As we approached the cobblestoned streets of town, our guide told us to appreciate the quiet, traditional village while it was still that way. Silver still exists and a Canadian company is currently developing mining operations. There might be another boom.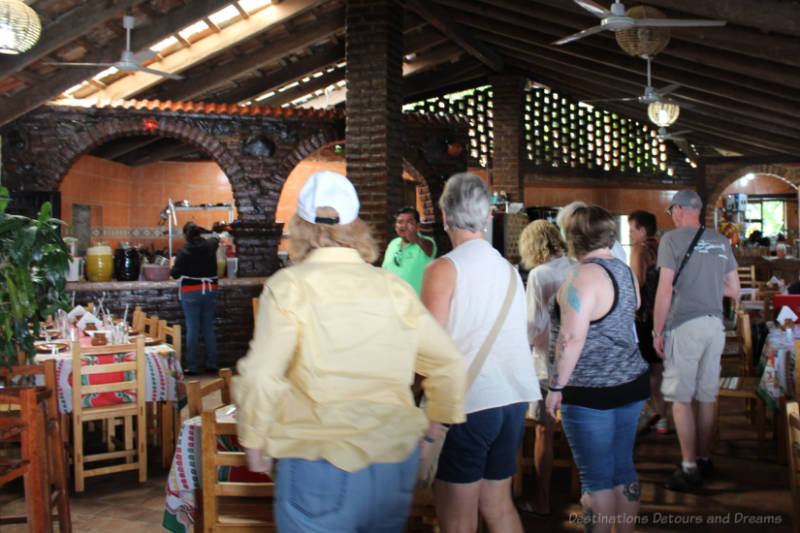 Before we explored the town on foot, we had lunch at Comedor La Lupita, where we were served a delicious meal of cheese quesadillas, rice, beans, shredded beef, and a fantastic chicken mole.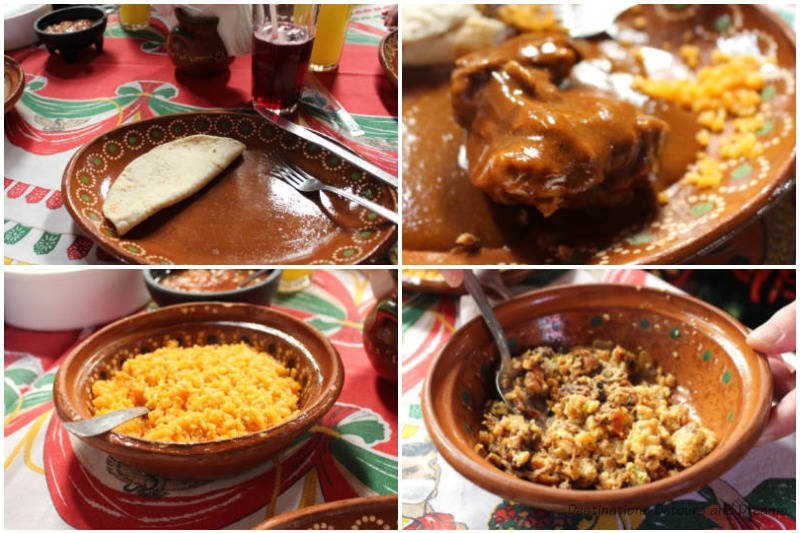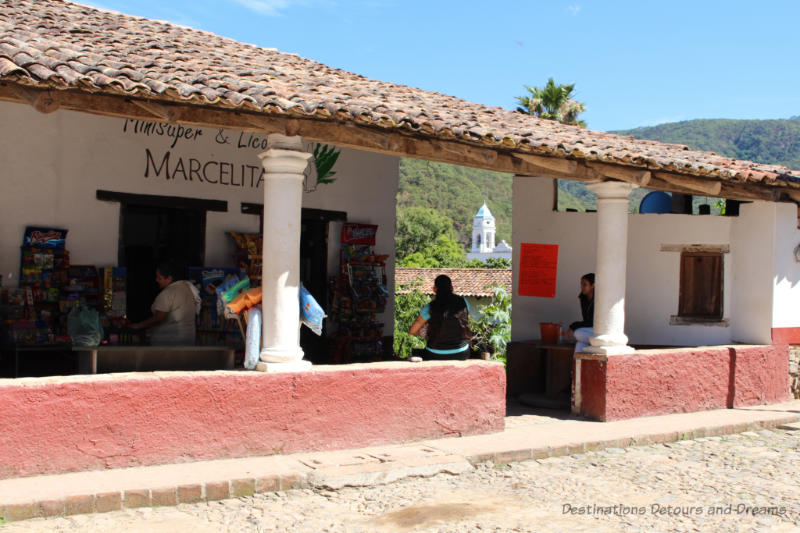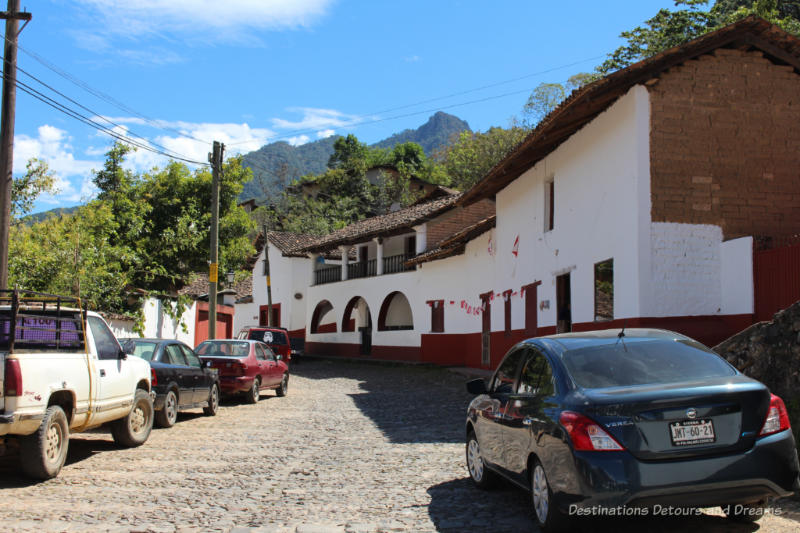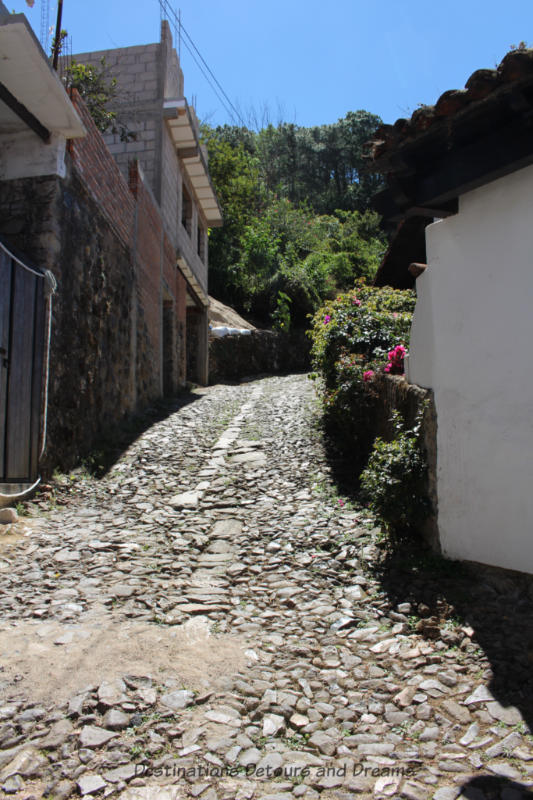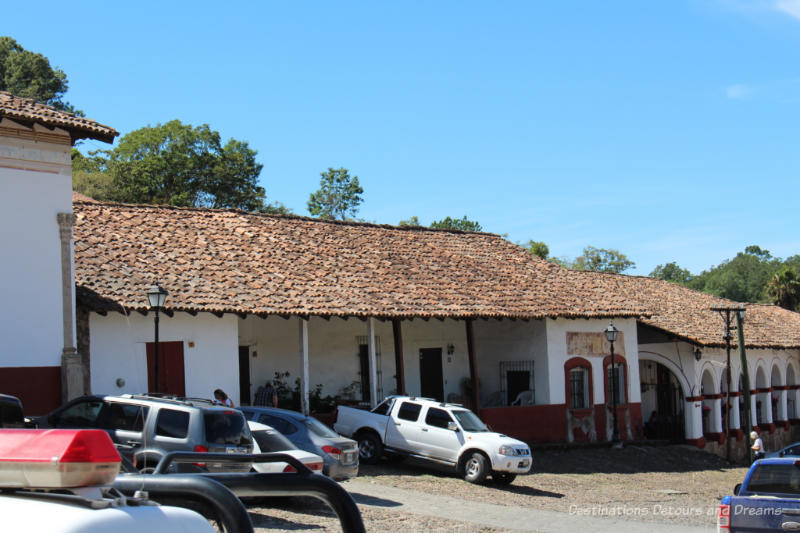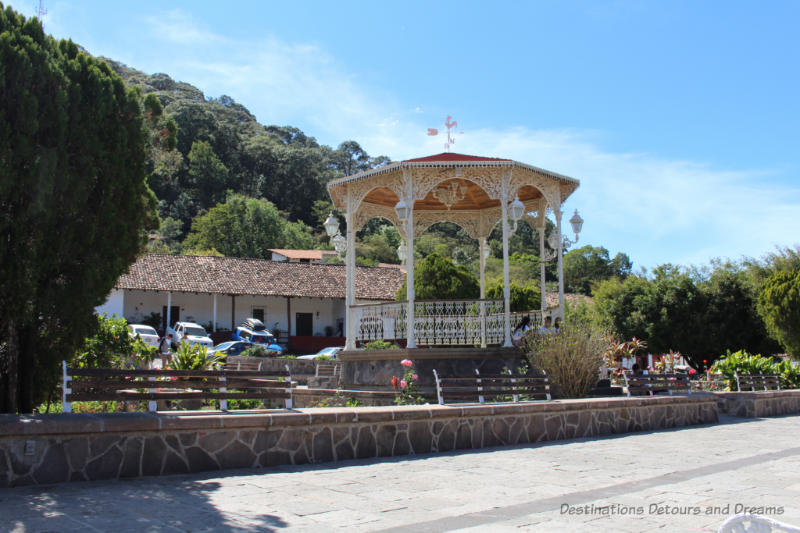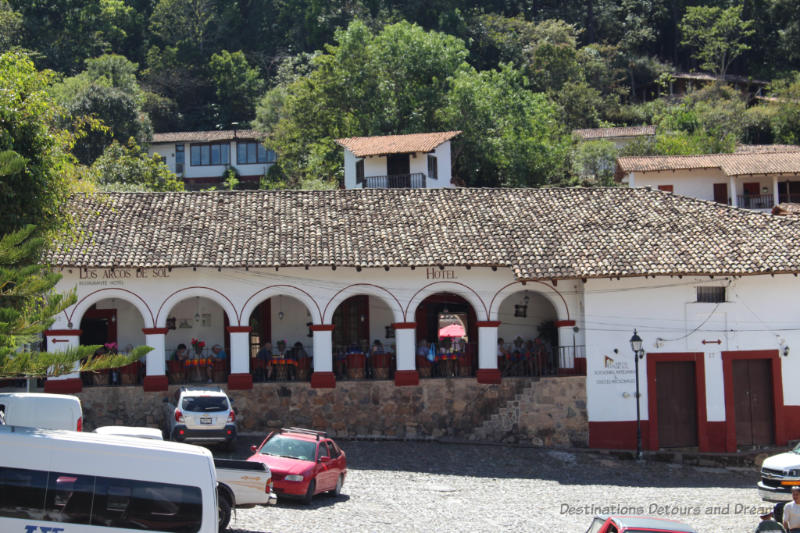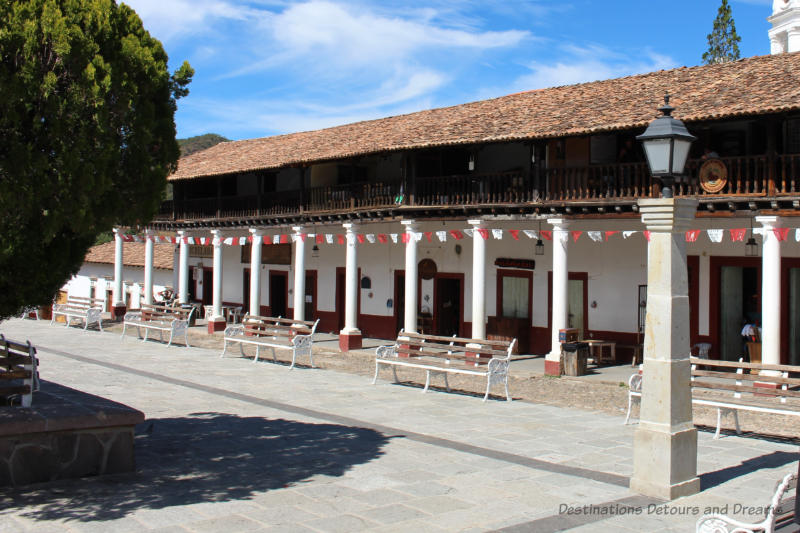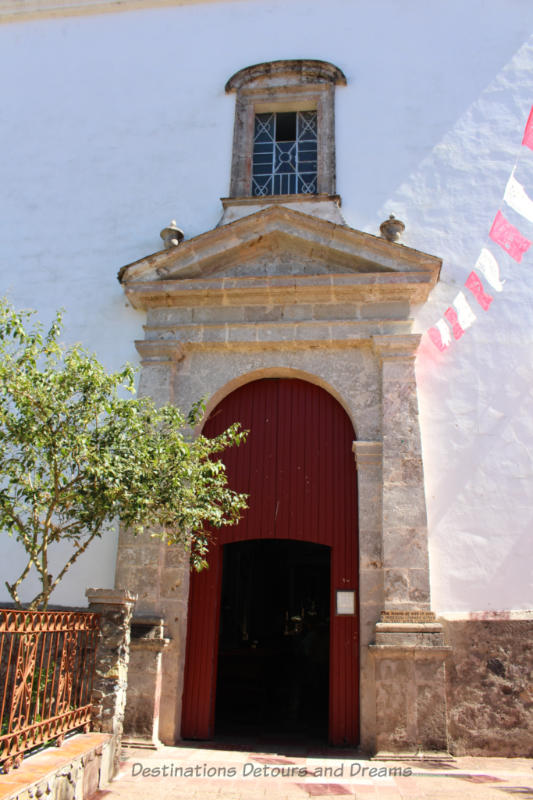 The town church, Iglesia de San Sebastián, was originally constructed in 1608 and rebuilt in 1868 after an earthquake.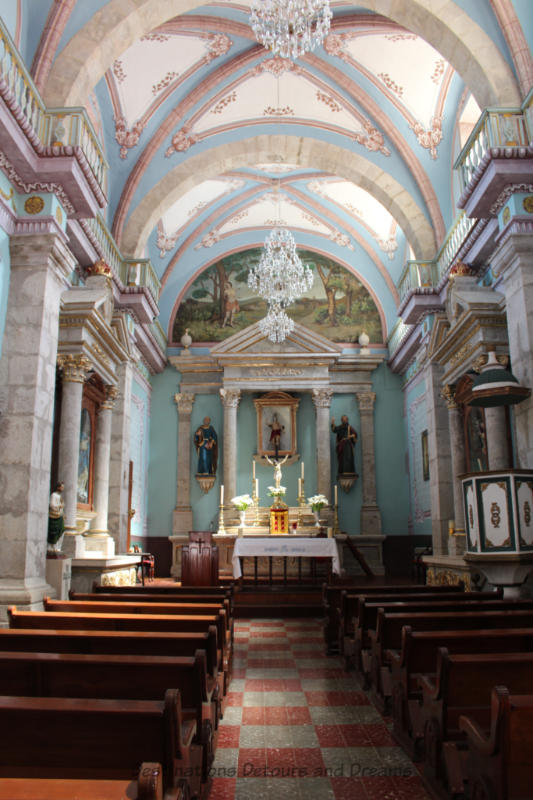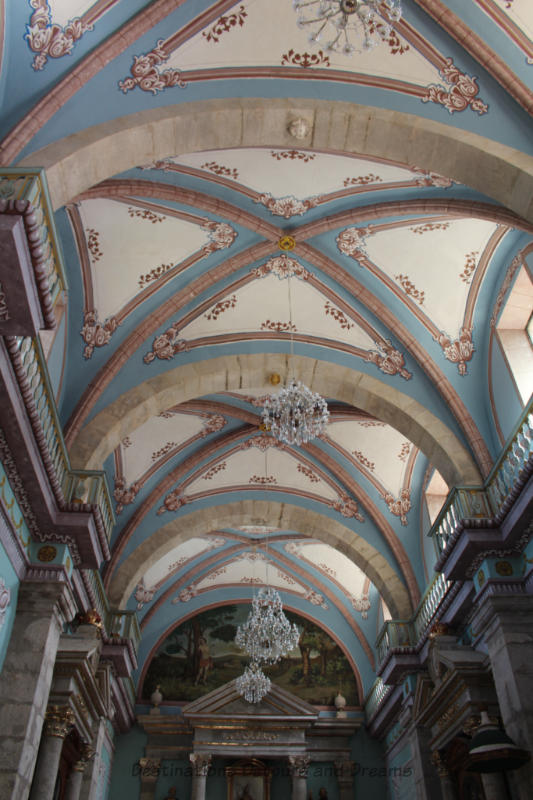 La Quinta Mari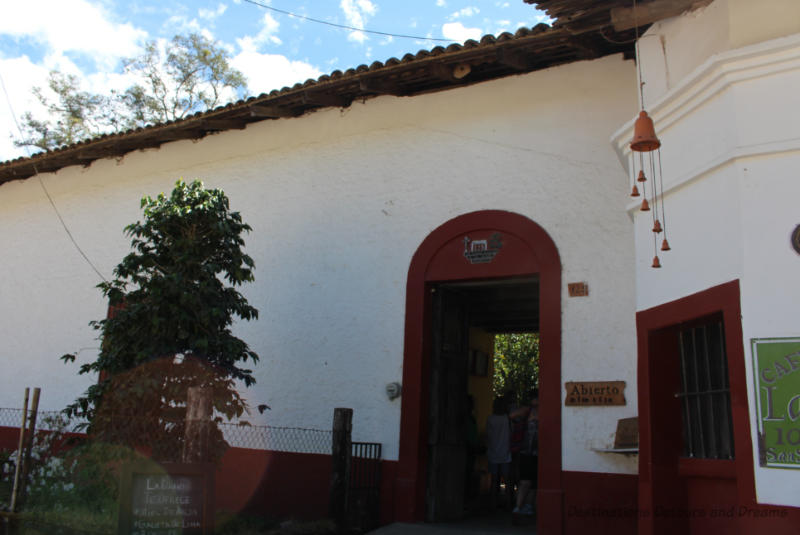 On our way out of town, we stopped at the fourteenth century hacienda La Quinta Mari. On this farm of fruit orchards and organic coffee, descendants of the original family grow and process coffee. The altitude is said to produce high quality coffee.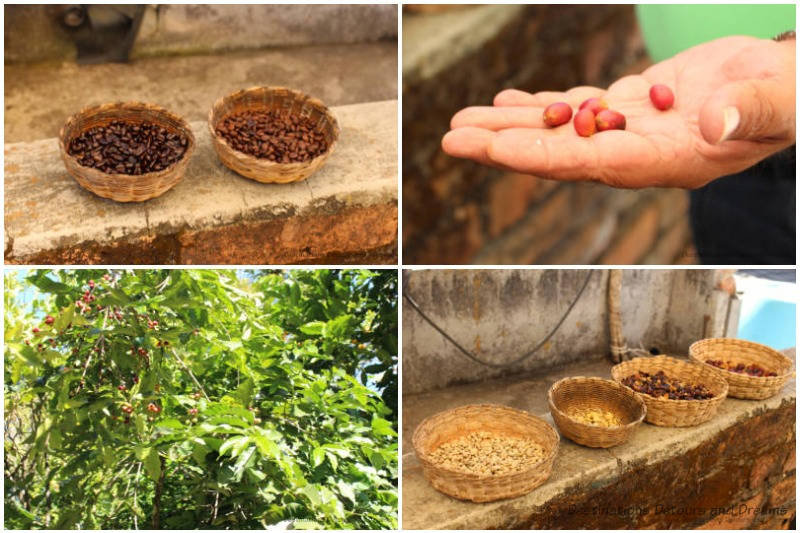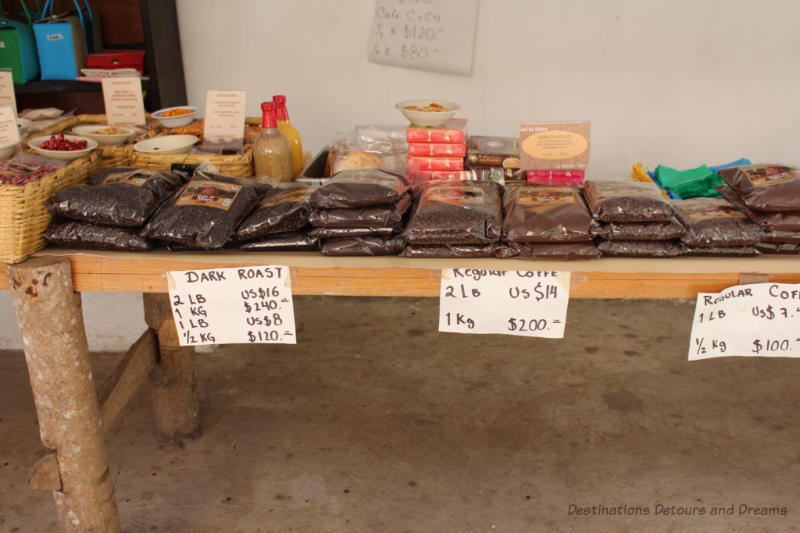 Back in Puerto Vallarta
We arrived back in Puerto Vallarta and modern day in the early evening. Puerto Vallarta feels very different than San Sebastián, but the two places are connected. The mines in the hills are responsible for creating the village of Las Peñas, which provided salt for the smelting process. The salt was carried up to the mines on mules. Las Peñas became Puerto Vallarta.
If you want to go to San Sebastian on your own, you can drive to San Sebastián or take a public bus as far as La Estancia, 10 kilometres from San Sebastian, and take a taxi for the remaining distance.  A guided tour, such as the one I took, may be the easiest option. Several tour companies in Puerto Vallarta offer day excursions to San Sebastián del Oeste.
Never miss a story. Sign up for Destinations Detours and Dreams free monthly e-newsletter and receive behind-the-scenes information and sneak peaks ahead.
PIN IT